In the European Project Semester (EPS), students from comp.sci., design, and engineering solve real-world projects in groups, with students from different European universities.
EPS at OsloMet is open to students from all our partner institutions, outside Europe as well as from the EPS Providers network of higher ed-institutions. Most students are at bachelor level, studying within engineering, technology, or design of physical products or packaging.
Management-, economy-, and leadership-studies within any of these professions are welcome as well.
Typical student projects at OsloMet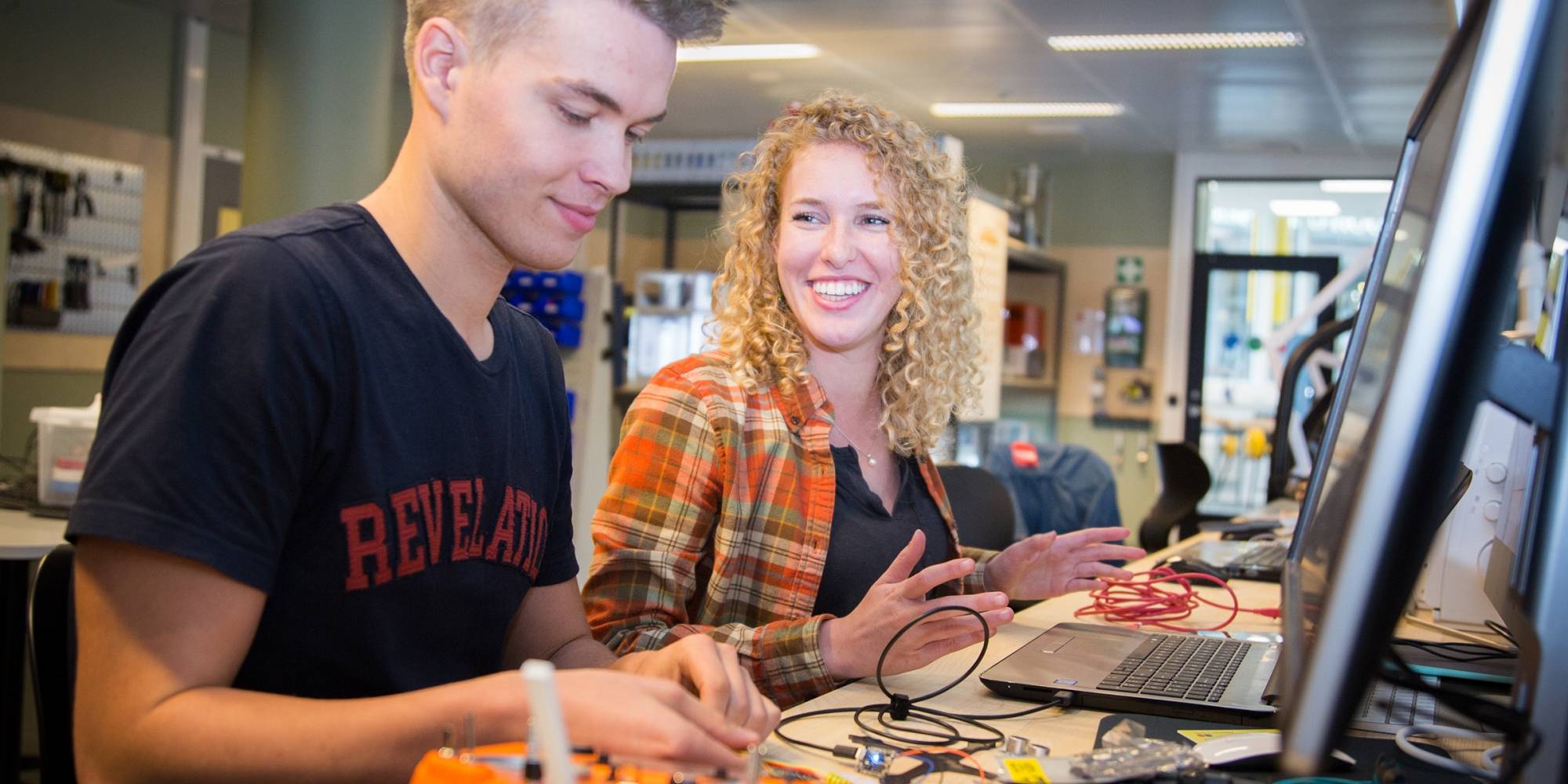 On our official web-pages, you will find lists of projects from the most recent semesters (under the sub-heading «Programme description»). These are not «pretend-projects», but real problems supervisors want solved. And there are no known answers or correct solutions. Rather, they are wicked problems that the students will help solve, or at the very least help in scoping and defining.
— Preliminary information about projects for spring 2024
— See information about important dates
How you will work
In the EPS, all the work will be done inside a project group of typically 3 to 5 students from different institutions. The lectures in the supporting courses (see below), will involve tasks solved in project groups. The workshop in sustainability will be completed in project groups. And of course most of the project work itself – with research, prototyping, and writing – is done in groups.
You, as a group, will have to scope down and define the project. The proposal, the project brief, is loosely defined and open. And the students are given great autonomy in scoping down.
— More about EPS-projects at OsloMet
— An EPS group describes their experience
— EPS-students own words about the semester
How you will live & socialise
You are responsible for finding your own housing. (We recommend you apply for student housing; see OsloMet pages for information on private accommodation as well.)
OsloMet has an «International week» at the beginning of every semester, but this is unfortunately rather early. It is not mandatory to attend this week, but it may be a good opportunity to meet other students.
Based on our experience, EPS students socialise and find travel-mates early! Inside the groups and across the groups, EPS students meet up, play ball, party, and go on trips — in pairs, in groups, or all together. 😃
You may have heard, Oslo is expensive! It is a capital, and we have to import most foodstuff, and we are not part of the EU. There are student-prices for trains, planes, and public transport. Nature is free, and most museums are reasonably priced for the under-25s. A tip: Keep an eye on the exchange rate; when the oil and gas prices rise, the Norwegian krone increase in value (and everything becomes more expensive for an €-user). In 2023, the currency has fallen and Norway is slightly less expensive.
Supporting courses
20 ECTS out of 30 are dedicated to the project, while the remaining 10 ECTS are dedicated to the supporting courses. These are «Collaboration and Communication in English» (CCE) and «Working in Projects» (WiP), and workshops which may change from one year to the next. (Typically, we have one workshop in team-work, and one on sustainability.)
These classes are usually organised around the projects and the project groups, the topics are linked to your progression in the projects, and the assignments are relevant to the tasks necessary for the project report. The grading in the supporting courses is individual, and it is a joint grade, as CCE and WiP have shared assignment and is assessed and commented by both professors.
Se the page «Semester structure» for more information.