School of Nursing and Midwifery, University of Ghana Legon , hosted a successful national interdisiplinary MIDRED seminar with midwives, nurses and doctors from several maternal settings.
The seminar's theme:
Improving Maternal and Neonatal Health and Well-being through Midwifery with interdisciplinary Collaboration in Ghana.
1st Day
Welcome address by
Professor Florence Naab , Dean Scol of Nursing and Midwifery, University of Ghana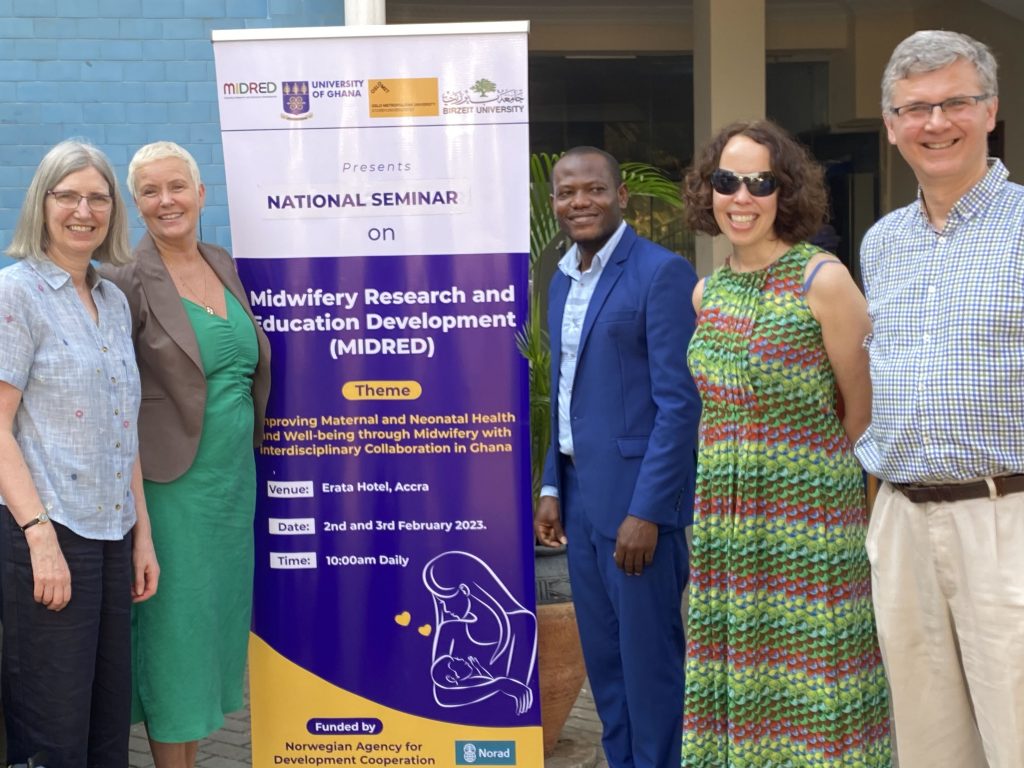 The Norwegian Ambassador to Ghana, Ingrid Mollestad, honored the NORHEDII-MIDRED seminar by her wise and informative greeting speech, as the project is funded by The Norwgian Agency for Development Cooperation, Norad.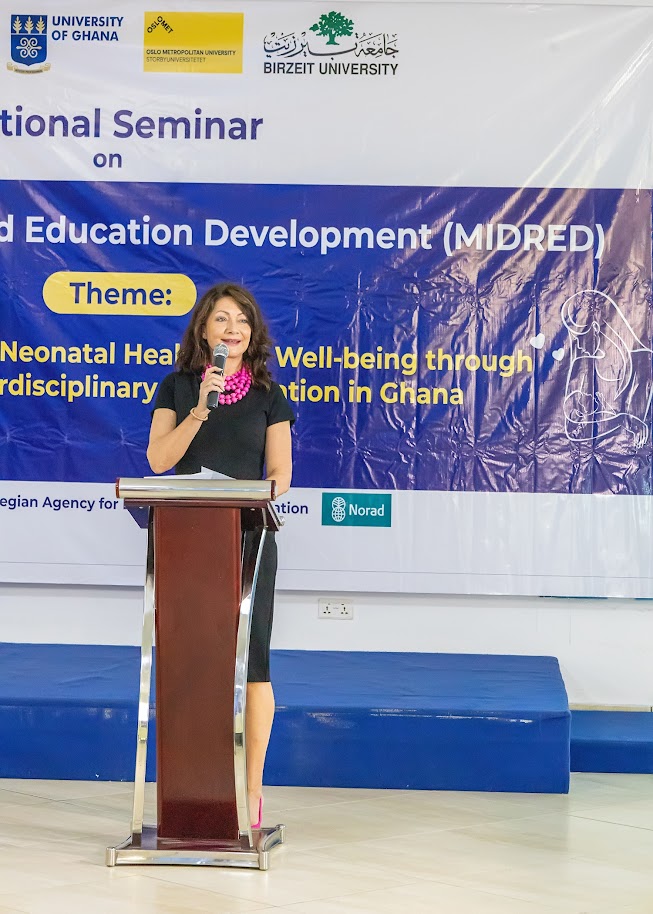 Dr. Kofi Issa, Director for Family Health Devision, at Ghana Health Service, gave an engaged introduction of the acheivements and challenges for maternal health care services in Ghana
Project manager Berit Mortensen introducing MIDRED-NORHED and the purpose of the seminar: Interdisiplinary collaboration is essencial for Midwifery to contribute in achieving the SDGs
Greetings from UNFPA, Ghana Office by Sexual and Reproductive Health representative at Dr. Claudia Donkor
Dr. Kwame Adu-Bonsaffoh presented "Exploring the burden and factors associated with mistreatment of women during childbirth Evidence from WHO multi-country study". He was involved in the Ghanaian part of this study.
Ms. Joana Boakye is the hed midwife at Tema Genaral Hospital and one of the MIDRED supported students in the Master program in Midwifery at SoNM, also supported by MIDRED. She introduced the proctical setting, their strugle to implement evidence based practice and their daily challenges with lack of resources.
Professor Allison McFadden, Director Mother and Infant Research Unit at Universiy of Dundee. She is a co-author of the Lancet series on Midwifery. She presented the evidence behind the Quality Maternal and Newborn Care Framework and how it should be used in considerations for practice and policy globally.
The panel of speakers in engaged discussions with the participants. As the seminar was streamed, participants who followed online could involve in the discussion.
2nd Day
Dr. Gwendolyn Mensah, SoNM, UG, presented insights from research to practice on Postpartum Hemorrhage in Ghana – an important topic as it is the main direct cause of maternal mortality.
Professor Ann Cathrine (Annetine) Staff, Institute of Clinical Medicine, Oslo University, explained the state of the art and how interdiciplinary collaboration can reduce mortality related to pre-eclampsia and postpartum hemorrhage.
Professor Lena Henriksen, Oslo Metropolitan University and Head of the Norwegian Midwife association, addressed perspectives from Norway and lessons for Ghana related to Gender Based Violence and its negative impact on Maternal and Neonatal health.
Dr. Andrew Symon, University of Dundee, introduced us to how the Quality Maternal and Newborn Care framework (QMNC) from the Lancet series on Midwifery (2014) could be used as a global tool to measure quality of care through the continuum, and why this is important.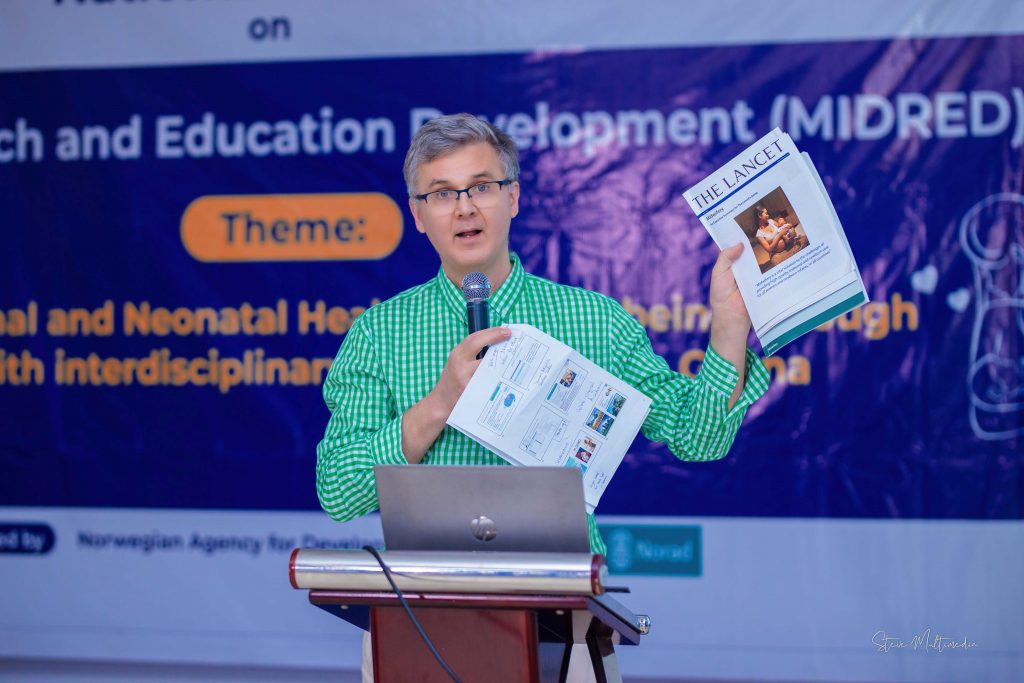 Panel discussion