OsloMet Digital Journalism Research Group (DJRG) strives towards being a leading environment for research and development activities within the field of digital journalism in Norway, as well as internationally.
Research-based knowledge is much needed to understand how the profession and the journalistic institutions are changing, and also to gain a more refined understanding of journalism's role and boundaries in society and thus also of what journalism is and what (digital) journalism studies should be.


EDITORIAL CHANGE
Media management and editorially facing digital innovation.
THE FIELD
Digital journalism studies as a field and theory.
ALTERNATIVE NEWS MEDIA
Alternative news media and their production, content and consumption.
INFORMATION
Disinformation, digital source criticism and fact-checking.
SOCIAL MEDIA
News for and via social media- and mobile media platforms.
ANALYTICS
Digital news consumption, audience engagement and analytics. Digital journalism and automation.
WHO WE ARE
---
The OsloMet Digital Journalism Research Group carries out award-winning research into what digitalization and platformization means to journalism as a profession and practice, studying distinct areas such as alternative news media, disinformation, epistemology, fact-checking, media literacy, data journalism, analytics, collaboration and much more, as well as the ongoing shifts to this interdisciplinary field itself.
---
COLLABORATE WITH US
---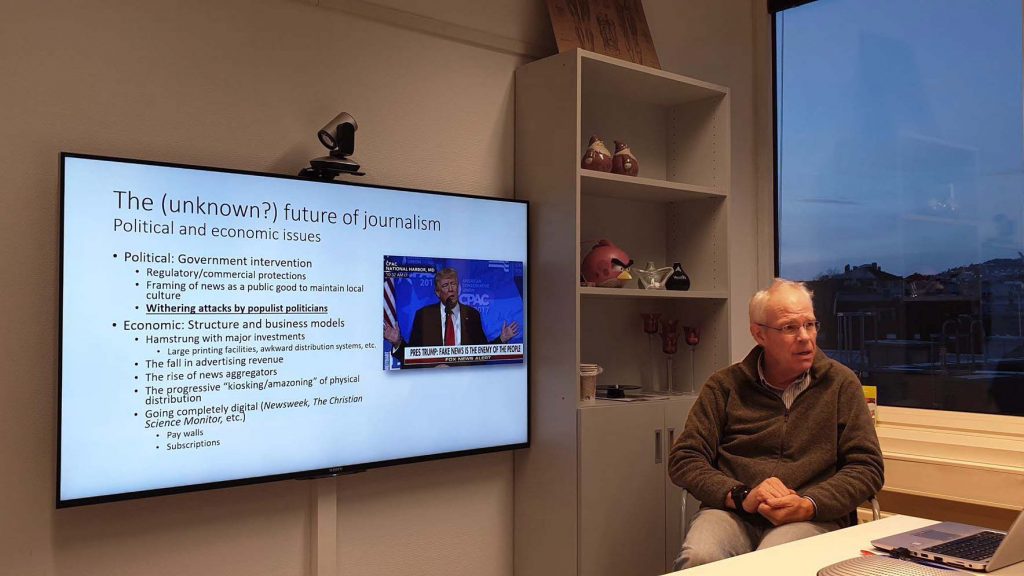 We have scholars coming to work with us for at least one week on our OsloMet campus. These scholars have formally applied, and also been chosen, to come to us as a so-called OsloMet Digital Journalism Research Fellow.
In addition to our research fellows, we welcome scholars to come to us and present their research at the OsloMet Digital Journalism Focus Seminars.
---
The journal Digital Journalism is an outlet for advancing international research into digital journalism studies (DJS). Digital Journalism deliver cutting-edge research and provides a critical forum to advance scholarship that intersects with numerous disciplines." Multiple members of DJRG serve Digital Journalism in editorial capacities, and either have or currently are editing special issues for the journal.