The Sociology of Conflict: Global Transformations – Local Manifestations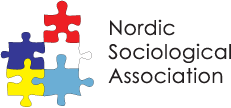 News and updates
NSA CONFERENCE CANCELLED (key-notes will still be available online)
It is with a heavy heart that we have decided to cancel the Nordic Sociological Conference in Oslo, originally planned for August 2020, then pushed forward to 4-6 August 2021. In light of the continued uncertainty caused by the pandemic, and the constraints on mobility that follow in its wake, a digital conference would have been the only viable mode of organization. Suffering from light digital fatigue, and already one year overdue, we settled on cancellation.
I am happy that we will be able to present our two keynotes in a digital format. The first one, where Sari Hanafi takes on the question 'Why is religion at the core of global contentions in the 21st century?', is already available. The second keynote will be by Gurminder Bhambra on Colonialism and Modern Social Theory, and is slated for release in May. Enjoy!
In 2022 we all expect to be able to meet – to discuss, socialize and learn from each other – in Iceland, where the Icelandic Association has picked up the baton and will host us.
From the organizing committee's side, we are thankful to the board of the Nordic Sociological Association for their support and understanding in the process of adapting to the pandemic. And, we look very much forward to seeing you all in Iceland next summer!
Warm regards,
Kristian Berg Harpviken
Chair, Organizing Committee and Scientific Committee, NSA 2020
---
New conference dates!
We are pleased to announce the new dates for the 30th Nordic Sociological Association Conference: 4-6 August 2021. As organizers, we will do our outmost – in dialogue with keynote speakers, panelists and session leaders – to host the conference in accordance with the original plans. We are grateful to all of you who had planned to come to Oslo already in August 2020, for your understanding, and we are looking greatly forward to welcoming you in 2021!
Kristian Berg Harpviken
Chair, Organizing Committee and Scientific Committee, NSA 2020
---
CONFERENCE POSTPONEMENT
The Sociology of Conflict: Global Transformations – Local Manifestations
It is with deep regrets that the organizing committee for the 30th Nordic Sociological Assocation Conference (NSA2020) have decided to postpone the conference. In view of the mounting challenges due to the COVID-19 pandemics, we came to see this as the least undesirable course of action. One major concern is the health and well-being of all those preparing for, and wanting to attend, the conference. A second concern is the travel restriction imposed by governments and various organizations. We recognize the uncertainty about the duration of the crisis, yet do think that it is likely to last for long enough that a cancellation at a later date would nonetheless have proved inevitable, but then with a much higher cost to both the organization and to participants.
We are looking forward to welcome you all to Oslo at a later date, most likely in early August 2021. At the time of writing – 16 March 2020 – we do not yet have confirmed dates for next year's conference, but expect to identify dates shortly. It is our intention to build on all the good work that has been done already with the keynotes, plenary panels, and suggested sessions. Updates will be posted on the website. We are truly sorry about any inconvenience the postponement may cause, and we thank you for your understanding.
Stay safe,
Kristian Berg Harpviken
Chair, Organizing Commmittee and Scientific Committee, NSA 2020
---
Important dates
15 March 2021: Deadline for abstract submission.
15 April 2021: The review process is finished.
Welcome to Oslo 4-6 August 2021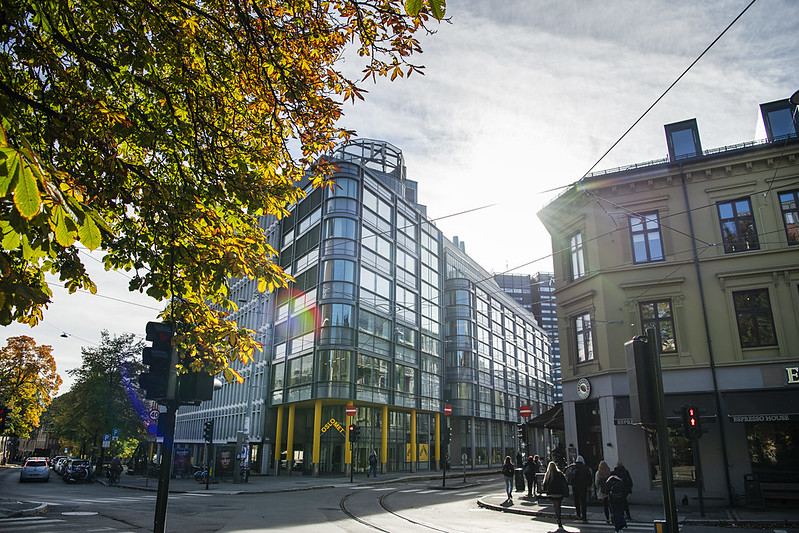 Welcome to the 30th Nordic Sociological Association Conference which will be held in Oslo, Norway, 4-6 August 2021. The title of the conference is The Sociology of Conflict: Global Transformations – Local Manifestations.
The organizing committee is happy to be able to present the keynote speakers for this conference.
Professor Gurminder K Bhambra of Postcolonial and Decolonial Studies at the School of Global Studies, University of Sussex will give a lecture on ""From Conflict to Reparations: The Postcolonial Challenge to Critical Theory ".
Professor Sari Hanafi of Sociology at the American University of Beirut will give a lecture on "Why is religion at the core of global contentions in the 21st century? "
Read more about the keynote speakers here.
---
The Sociology of Conflict: Global Transformations – Local Manifestations
Sociology is unimaginable in the absence of a commitment to understand conflict. The study of societal conflict connects early classics with present-day shapers of the discipline. Processes of change are intrinsically fraught with conflict – challenging identities, values, societal institutions, distribution of resources and structures of power – at all levels, from the individual to the global. We want to highlight the contribution of Nordic sociology to our collective understanding of conflict in the 21st century.
There is a widespread sense that the world is entering a period of unprecedented upheaval, with a spectrum of new threats and few convincing responses: Environmental change, armed conflict, transnational terror, migration, pressure on various institutional mechanisms, increased inequality and new technologies change the way we work, communicate and interact.
It is a paradox – and a puzzle for the sociological imagination – that while these threats are all fundamentally transnational in nature, the dominant responses seems to be to look inwards, rather than to pursue the building of encompassing norms and institutions. For sociology, a discipline often engaged in illuminating vexing socio-political tensions, even informing possible responses, the mounting skepticism to the scholarly pursuit of knowledge also raises question about positioning and engaged scholarship.
For the 30th Nordic Sociological Association Conference in Oslo we welcome proposals for sessions and/or papers that grapples with all forms of conflict related to unfolding global transformations. Contributions will range across all levels of analysis, from macro-level analysis of the interconnected global system to micro-level examinations of impacts, responses and perceptions for individuals and families. We welcome a broad variety of methodological approaches, as well as contributions of a conceptual or theoretical nature, including reflections on the changing role of sociology, sociologists, and sociological knowledge in its own right.