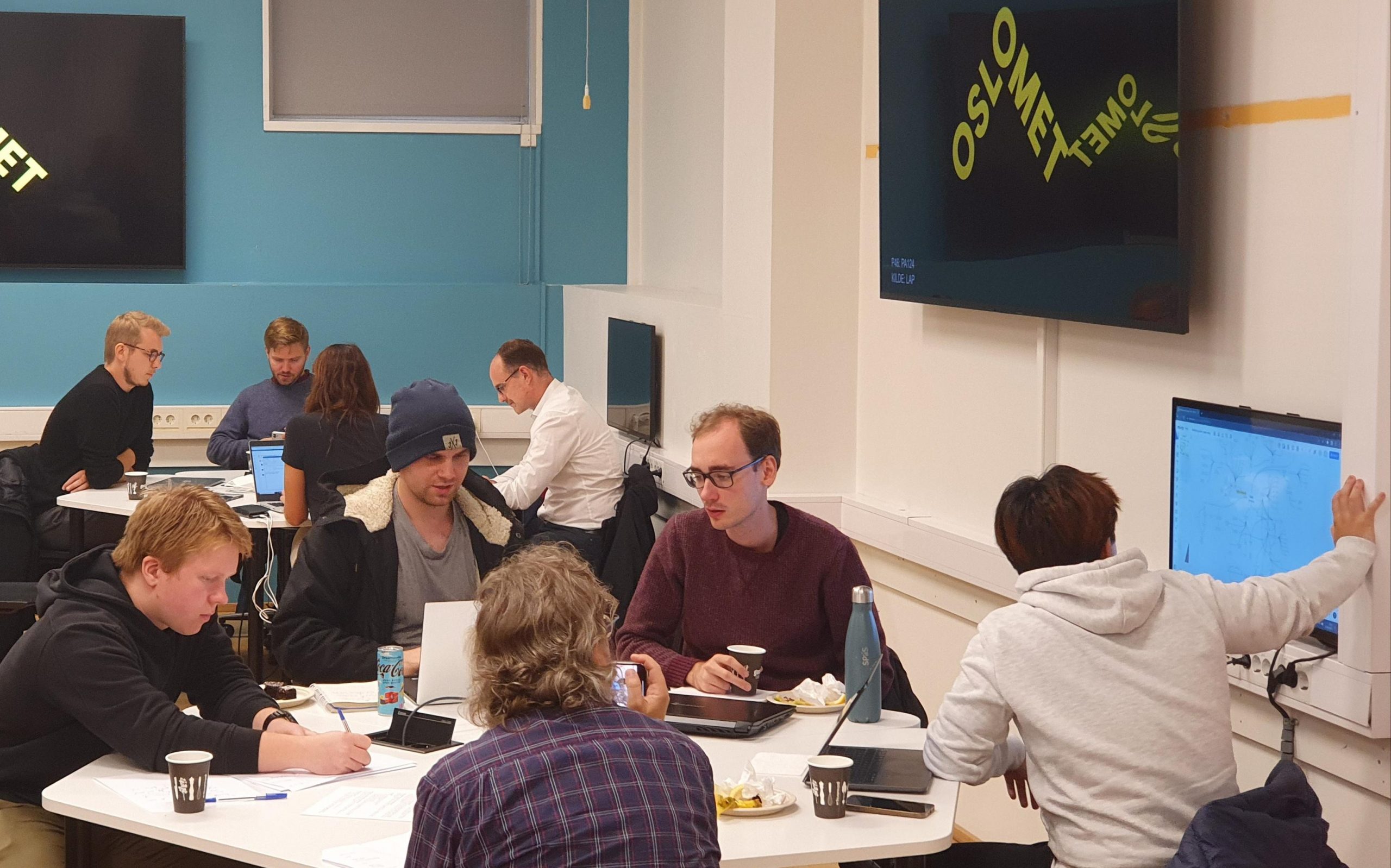 "Nothing to hide"
The two-day workshop is part of the RELINK project and was held at OsloMet University on the 22-23 of September 2022. Cristina Paupini was the organizer, she is a PhD student working on the RELINK project and teacher in the course Tech & Society at OsloMet.
When I asked Cristina Paupini why she decided to name the workshop "Nothing to hide", she answered that "this is what most people say when answering about technology". This workshop aligns with RELINK's fourth work package: Building Tools for Everyday Risk Management And Public Awareness, which aims to design a «set of Tools» that will help reduce the digital risk in households. Cristina Paupini further explained that the workshop "involve students from the Tech & Society for programmers. We will apply innovation methods to guide teams of 4 students in the designing process, supported by various experts that will be able to consult during any step".
For the workshop organizer, the ideal result would be "a design that is created with the end users in mind, through their consultation and attention to their needs".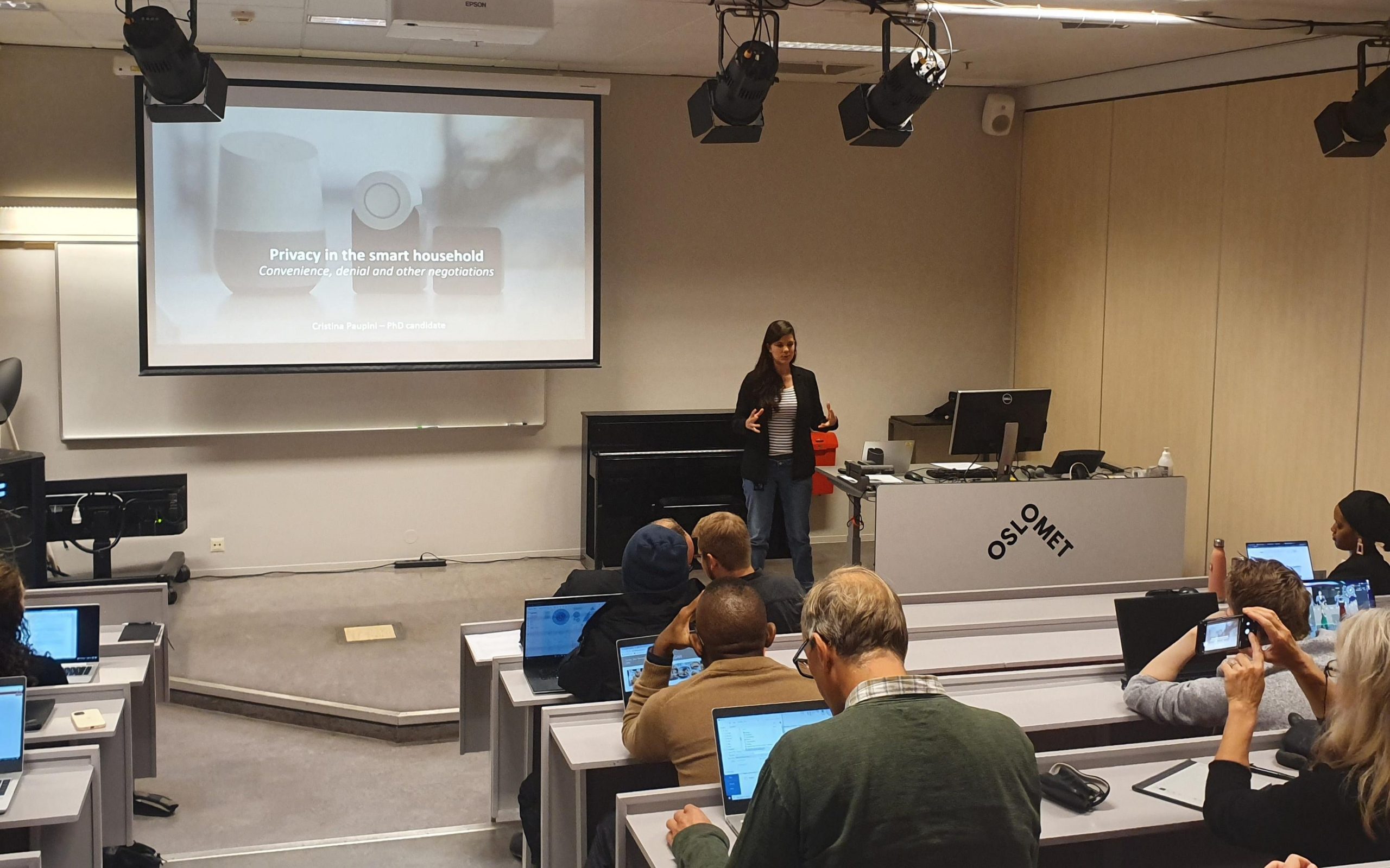 Smart devices, privacy and risk
The workshop was packed with interesting speakers and topics, encouraging the students to develop and discuss their own ideas.
Henry Mainsah from SIFO started by introducing the RELINK project, making a smooth transition to the rather philosophical presentation by Frank Pallas from the Technische Universitat of Berlin about the contested concept that is privacy. Cristina Paupini and Helene Fiane Teigen from SIFO discussed findings from their PhD research, highlighting the point that we as users are not aware of what information is given away about us. Dag Slettemeås from SIFO elaborated on this lack of perceived risk by users, using an example of a 31 year old woman who reasoned that most of her online data was already online, therefore she did not see much risk of having her preferences of sushi rather than pizza available online as well.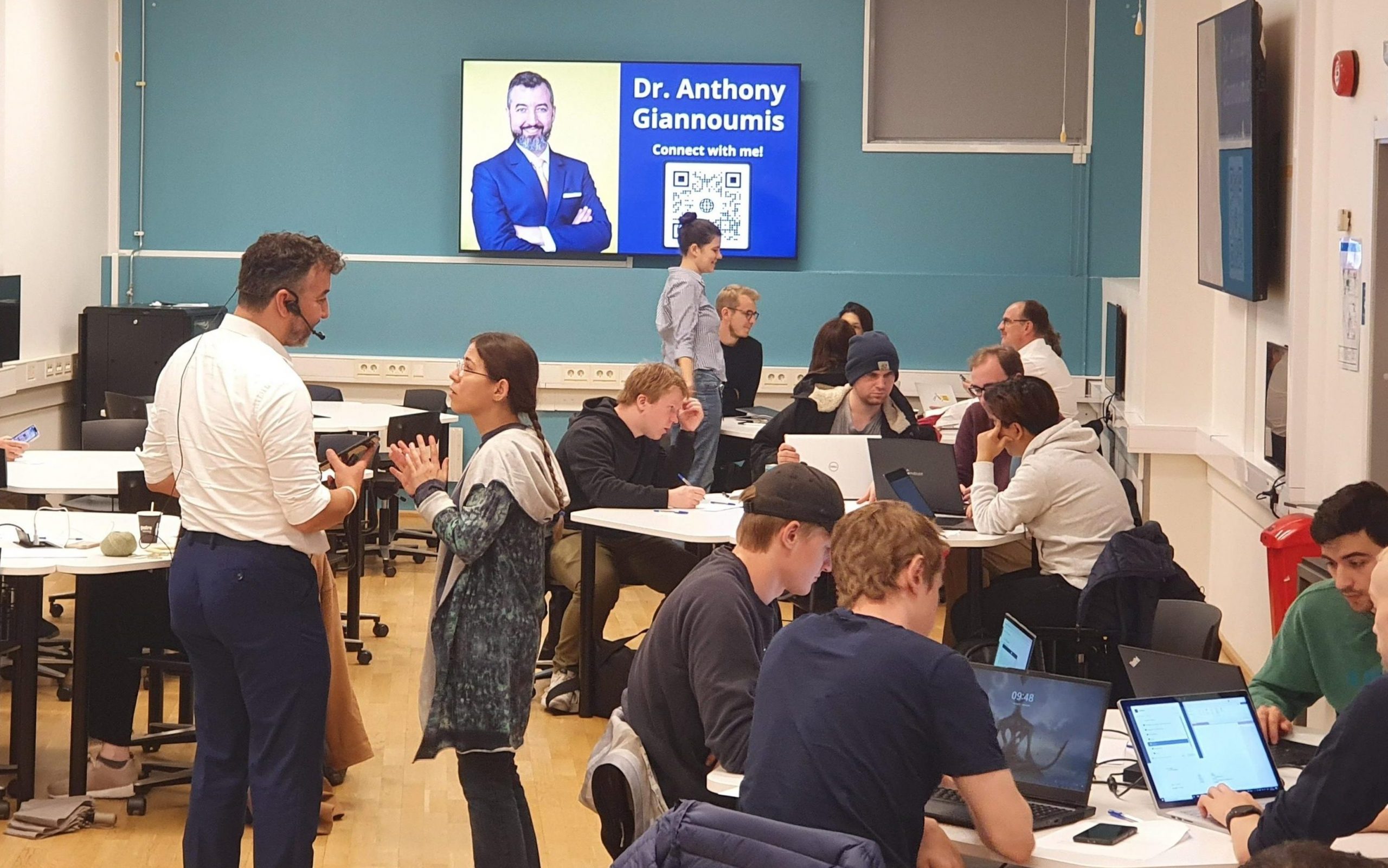 Improving privacy in practice
Joakim Valevatn from the Norwegian Board of Technology emphasized that we have little knowledge about smart home devices. But smart home security will get increasingly important which is why there is a need for more research on the matter. Elias Grünewald from the Technische Universitat of Berlin and George Anthony Giannoumis from OsloMet both raised the importance of privacy policy and offered the students interesting ideas and suggestions on how to develop and design a set of tools to help reduce digital risks.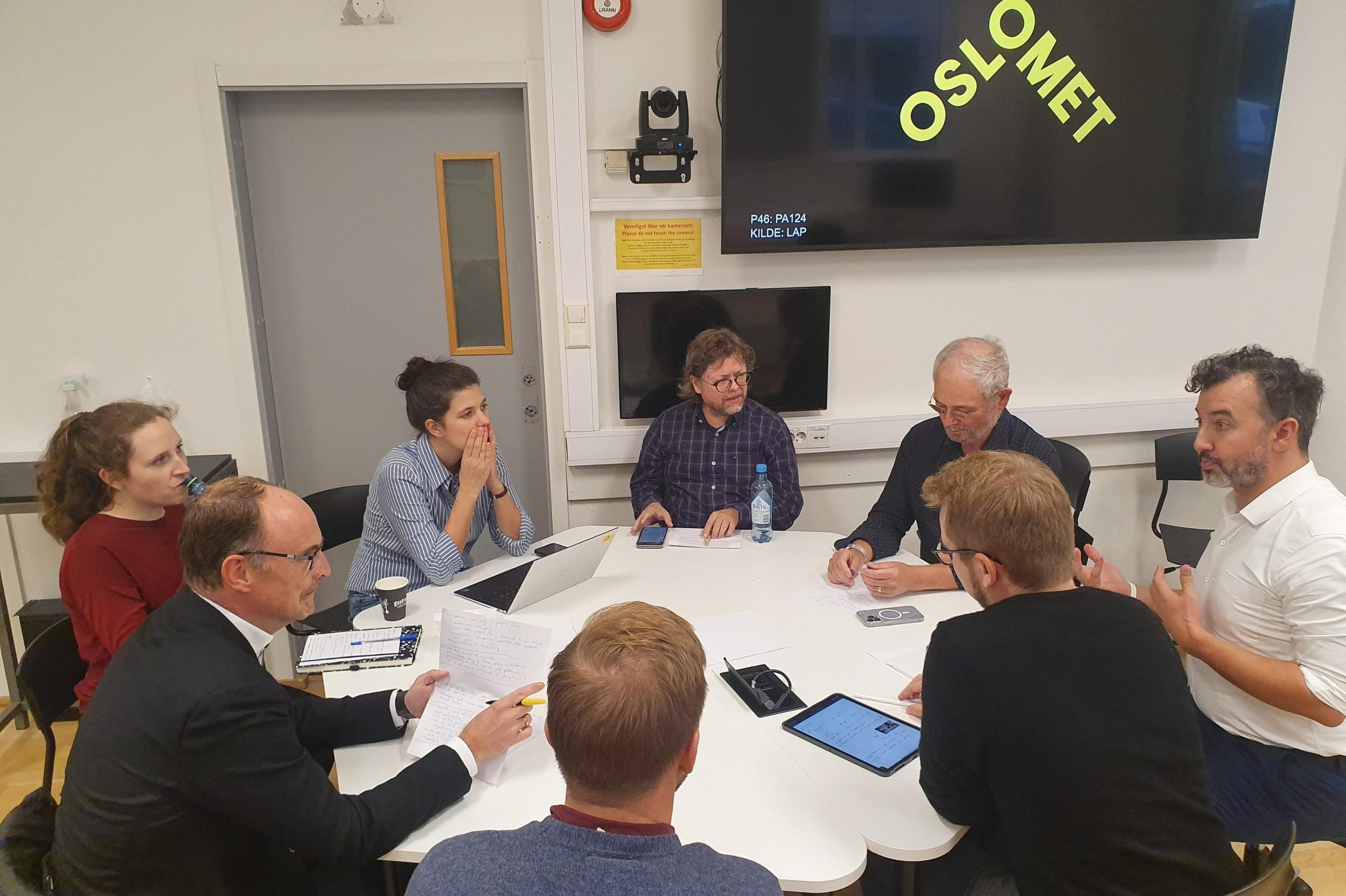 Final pitch
All five groups had a few minutes to pitch their ideas in front of a panel and their peers. Questions by the panel were asked afterwards. The groups' ideas were all fascinating and diverse, for instance one group wanted to create a public certification scheme while another group focused more on existing and new laws.
The winning group
The winning group had people with disabilities in mind when creating their design. To improve transparency for privacy, the group created different symbols, and short and clear texts, that would to be placed on the side of products. They also wanted to make a reward system to encourage companies to use their design. In this way, the group created a design that would seek to make all people well-informed about the devices they wish to buy, before they buy them.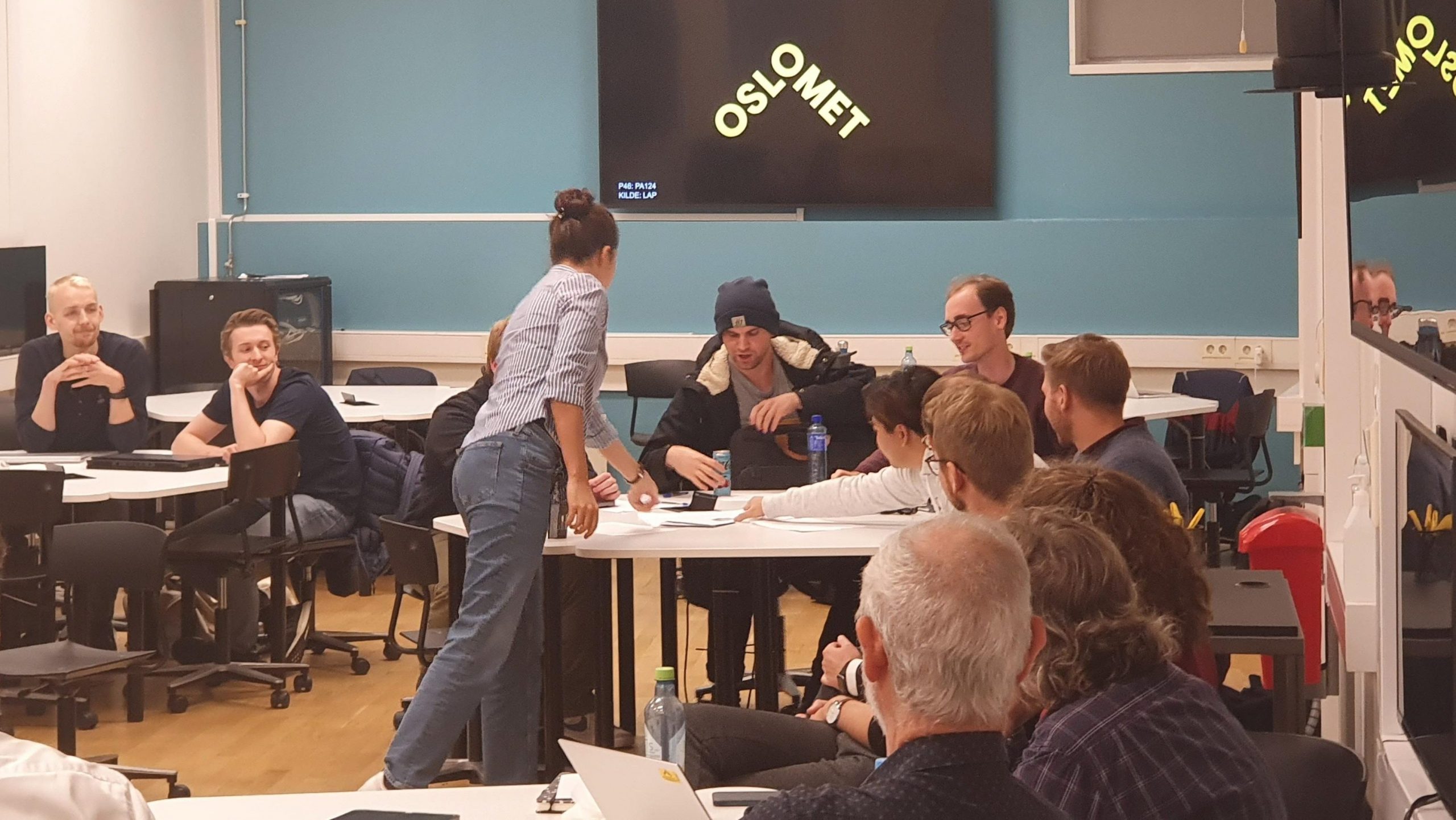 Congratulations on the successful workshop and especially to the winners!