The world climate crisis will be the focus of the attention in Sharm el-Sheikh in Egypt 6 – 18 November during the COP 27 – United Nations Climate Change Conference.
This "Conference of the parties" (COP) will gather important political leaders, experts, bureaucrats, civil society representatives – young ones also – and media people. https://cop27.eg/#/
University initiative
The American University in Cairo (AUC) established a Climate Change Initiative in response to the global climate change challenges and the active role academic and research institutions should play in addressing them.
This initiative is university wide and includes research, teaching, student activities and public outreach. The areas of focus are aligned national and regional climate change and sustainability priorities. Areas of research and outreach include water scarcity, urban development, green finance, public health, energy transition and climate crisis communication.
https://www.aucegypt.edu/climate-change
Media Conference
The 4 Cairo Media Conference took place 23 – 24 October 2022 under the headline Communicating Climate Change: Is the Climate Crisis also a Communication Crisis?
More than 200 participants came for the conference, also from other universities and from different parts of the country. Two days were packed with a very relevant program, many inspiring speakers and an engaged and active audience. Many prominent Egyptian media personalities shared their ideas.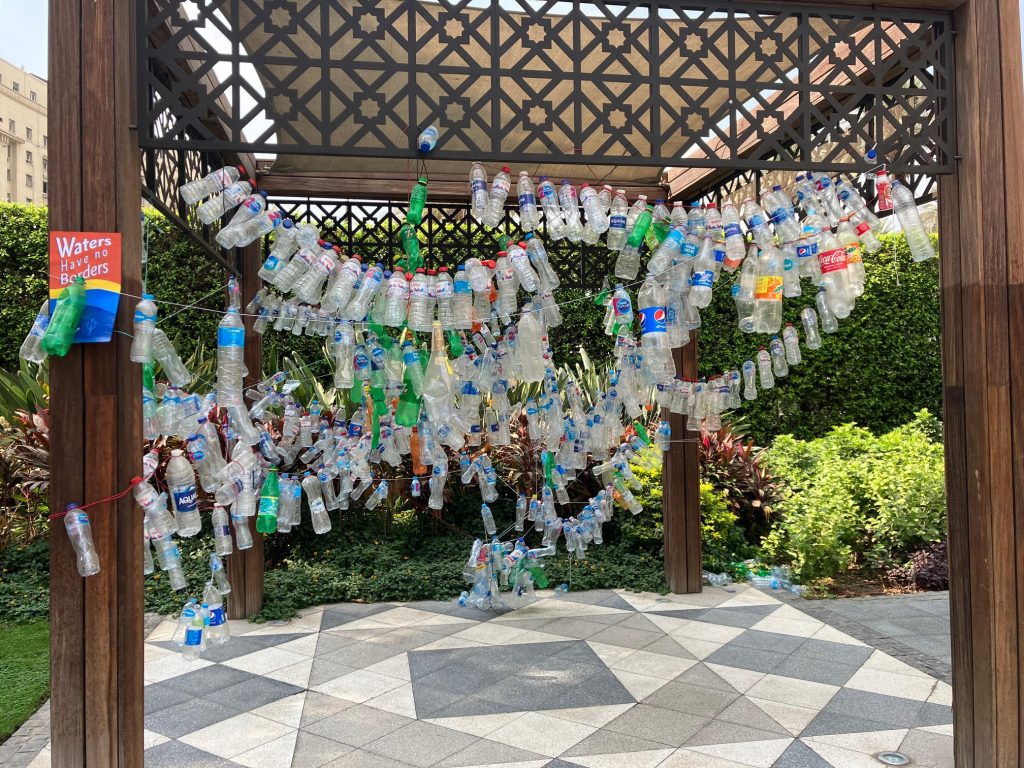 To tell about the climate crisis in their countries, guests were also coming from as far as Bangladesh and Pakistan, but also from the region – Kurdistan in Iraq, Lebanon, Jordan and Tunisia: Mofizur Rhaman, Syed M. Saqib, Awaz Abdalla, Bissan Tay, Tarek Saed and Hanene Zbiss.
Special guests from Norway were Arne Jensen from the Association of Norwegian Editors, Hildegunn Soldal from the Norwegian Broadcasting Coroporation and the freelance journalist Tarjei Leer-Salvesen, who is an expert in access to information regarding environmental issues. Elisabeth Eide and Risto Kunelius from the MediaClimate network contributed digitally.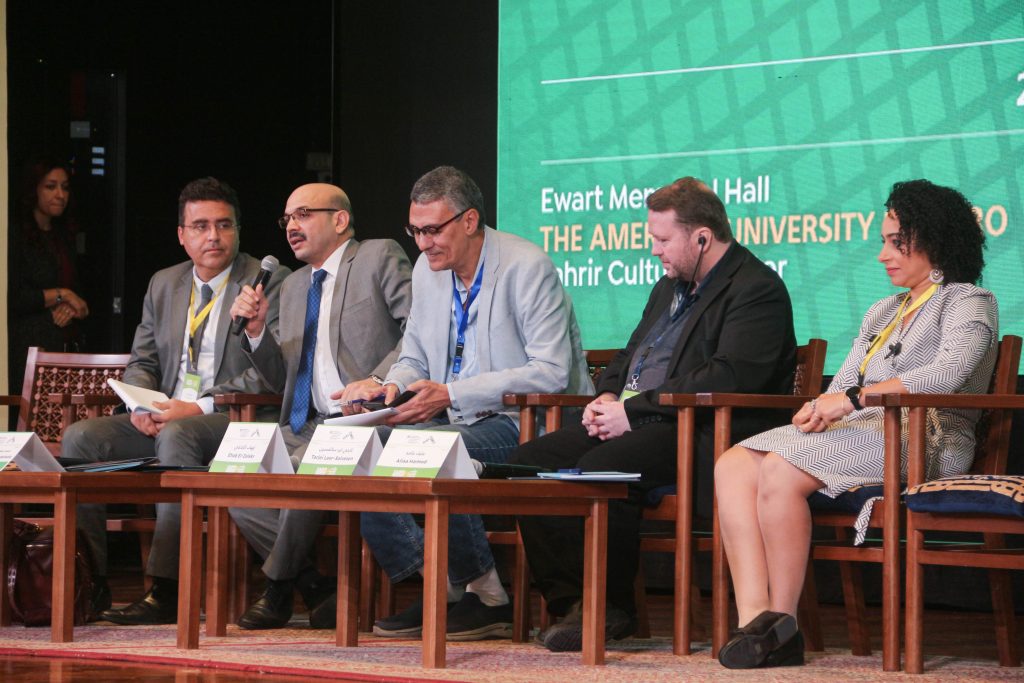 According to the organizers is the main goal of the conference to plant a seed of knowledge amongst media people; professionals, faculty members and students; on the importance of giving media coverage and understanding to such a vital issue in order to reach out.
Main takeaways
Dr. Naila Hamdy, Associate Dean for Graduate Studies and Research, School of Global Affairs and Public Policy, The American University in Cairo in Egypt delivered an inspiring closing speech for the conference. Some of her valuable closing remarks include:
– The need for an access to information law should be revived.
– The narrative of the ordinary person was highlighted by most of the conferences' speakers. Storytelling should resonate with the public.
– Fact checking came up as an important part of what journalists and educators should emphasize.
– Resources and toolkits on a global exist and should be used to tell a climate change story.
– Training and education for academics, journalists and the future journalists was highly stressed in the conference.
– Global justice while reporting about the climate crisis was a very important takeout.
– Addressing the scientific community to collect information about climate change is crucial. But also training them to give their messages in understandable manner is important.
– Providing hope is essential when you communicate the crisis and its consequences.
– There is a need to act and embed climate change in the academic curriculums.
– The connection between gender inequalities and climate change is not to be dismissed.
More information and recordings of the sessions on Facebook: https://www.facebook.com/CairoMediaConference 
See also: