The OsloMet alumni, journalist Afshin Ismaeli was awarded Picture of the Year 2021.*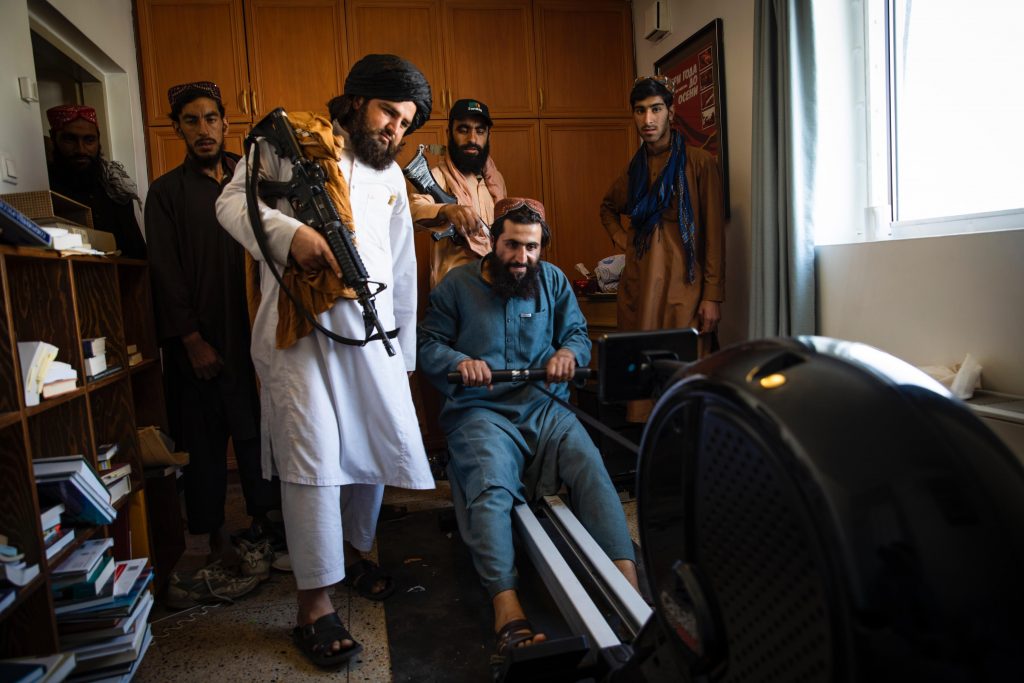 The winning images shows Taliban-commander Amir Mohammed Mohammed trying a rowing machine inside the Norwegian Embassy in Kabul after the Taliban takeover in August 2021.
The third year photojournalism student Rodrigo Freitas received a 3rd prize in the domestic documentary category for his reportage about ocean plastic waste.
His fellow student Hanna Johre was awarded best short video documentary for her story about the conflict between a sámi reindeer owner and the wind turbine power plant developers.
Link to video: https://www.hannajohre.com/
The award ceremony was held on 4 March. More winners and info about Pictures of The year:
https://journalisten.no/afshin-ismaeli-foto-fotojournalistikk/dette-er-arets-bilde/505295