Norwegian Deputy Ambassador urges Uganda government to promote media freedom.

Story by Gerald Walulya
Photos by Joshua Mitala
The Deputy Ambassador to the Norwegian embassy in Uganda, Mr. Ole Reidar Bergum has encouraged the Uganda government to support the media to play its rightful role in society. While speaking during the commemoration of the World Press Freedom Day in Uganda's capital, Kampala, on May 3, 2023, Mr. Bergum said the media plays a central role in protecting democracy globally, yet media freedom around the world continues to decline, with statistics showing that globally, in 2022 a total of 54 journalists were killed and 263 imprisoned.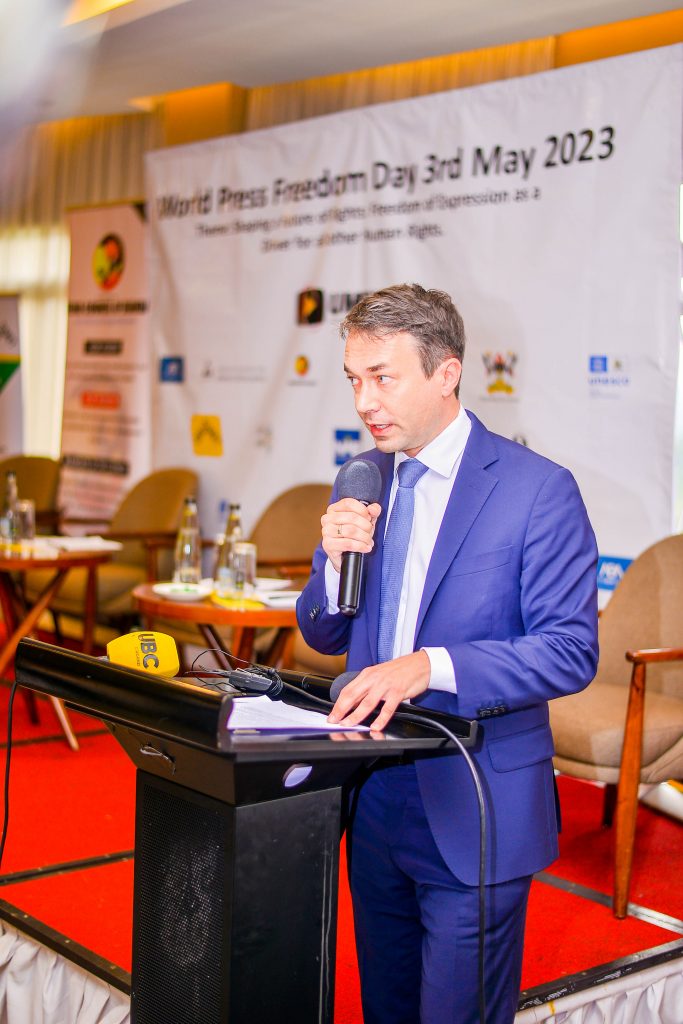 Deputy ambassador of the Norwegian embassy in Uganda, 
Mr. Ole Reidar Bergum
"The latest world press freedom report shows that a number of countries categorized as having a very serious situation of press freedoms has grown from 18 in 2016 to 28 in 2022. Uganda is no
exception. According to the 2022 world press freedom index [report] from Reporters without borders, Uganda is ranked at 132 out of 180 countries, down 7 positions from 2021…. I would like to
urge the government of Uganda through the Ministry if ICT to ensure that the media in Uganda is supported to play its role to mobilize its citizens towards progressive actions that increase their
participation in decision making." Mr. Bergum said.
The Deputy Ambassador also encouraged journalists and media practitioners to always reflect gender balance in their reporting.
"I would like to highlight the importance of gender balance reporting, while ideally, the media should strive for accuracy and impartiality, in reality, there are often imbalances including in terms of women and their perspectives. I would like to encourage the media to have an open platform for broader public deliberations especially for issues that disproportionally affect both men and women." Mr. Bergum noted.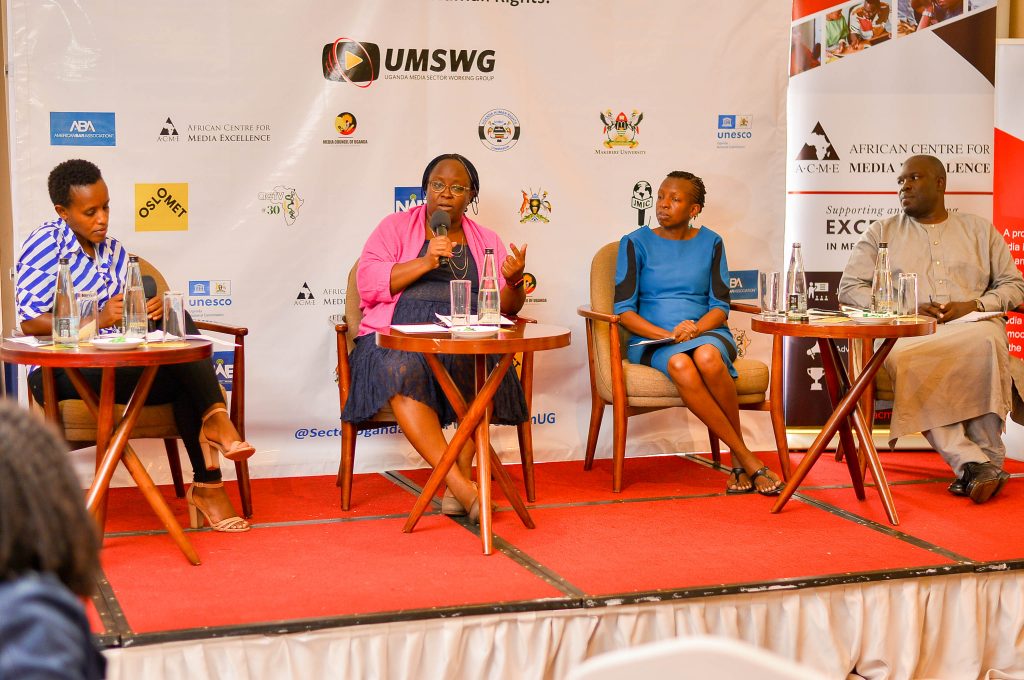 While speaking at the same event, the Minister of Internet Communication Technology and National Guidance, Dr. Chris Baryomunsi said, the Uganda government allows some level of media freedom. He however, acknowledged that sometimes freedom of the press has been violated.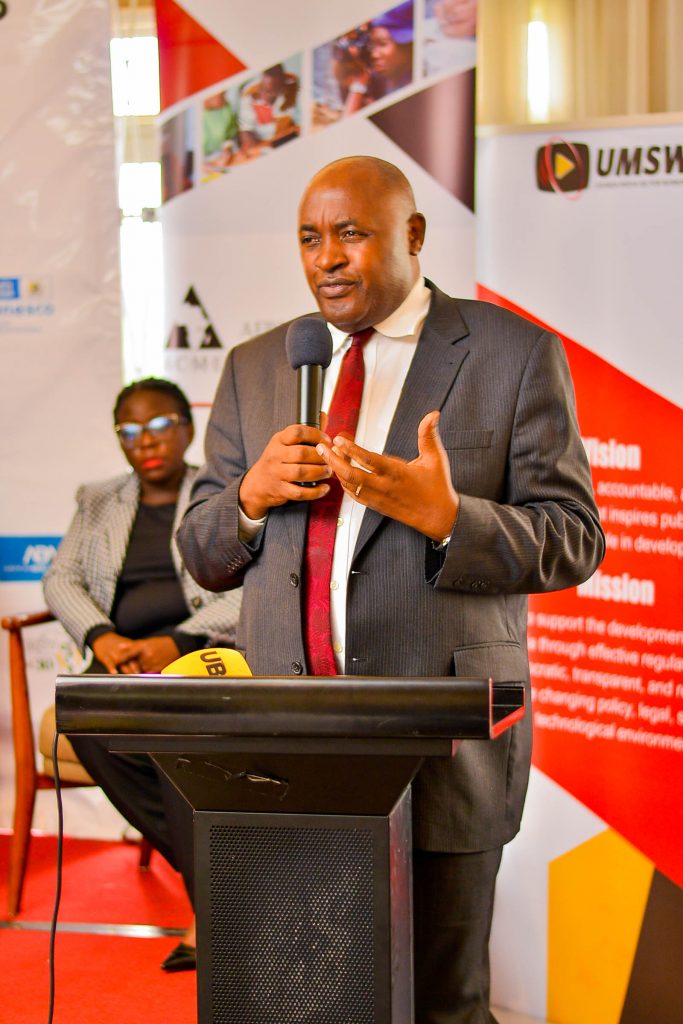 Minister of ICT and National guidance 
Mr. Chris Baryomunsi
"Press freedom in Uganda is very abundant. Yes, it is very abundant in my assessment. I don't think you as media practitioners, you live in fear because of your profession. There could be a few
incidences, yes, like sometimes we have seen media clashing with security when they are covering riots and demonstrations, which situations we have condemned. I have spoken in public that we
need maybe to train our security officers as well as the media to see how they would work together. There are of course a few incidences but by and large, you can't really say that there is extremely
restricted press freedom in Uganda." Baryomunsi said.
The minister reminded media practitioners that media freedom comes with responsibility and patriotism. He pledged government's commitment to further improve the state of media freedom in
Uganda.
"But as we speak of press freedom, we call for responsible media and patriotic media. Sometimes,
you media practitioners, you report as if you are not Ugandans." Baryomunsi said.
The commemoration of the World Press Freedom Day was supported by the Journalism & Media International Centre of Oslo Metropolitan University in collaboration with Makerere University in Uganda.