JMIC safety coach Abeer Saady led a safety training organized by the organization Unbias the News March 22.: Reporting in a conflict zone – Safety and ethics.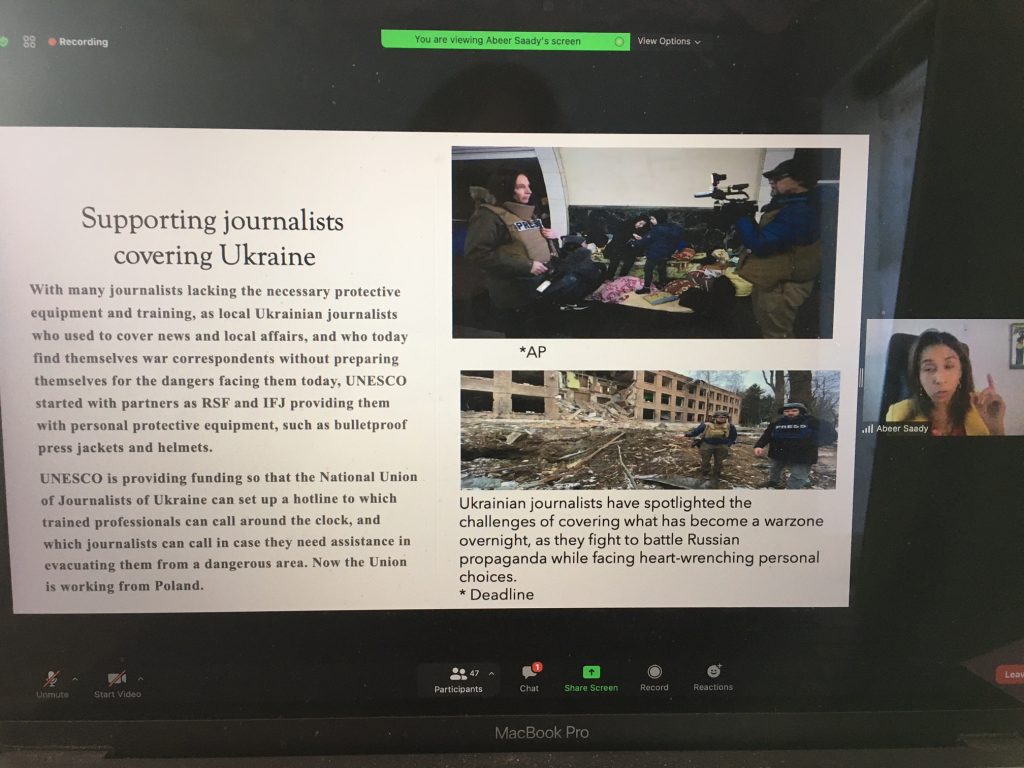 194 people had registered, and 67 people entered the zoom room. Among those registered were 17 from Ukraine and 11 from Russia, informs Unbiasthenews, https://unbiasthenews.org/about-us/
The other participants were from all over the world – especially African and Arab countries. Many asked questions – several had experience from covering the war in Ukraine.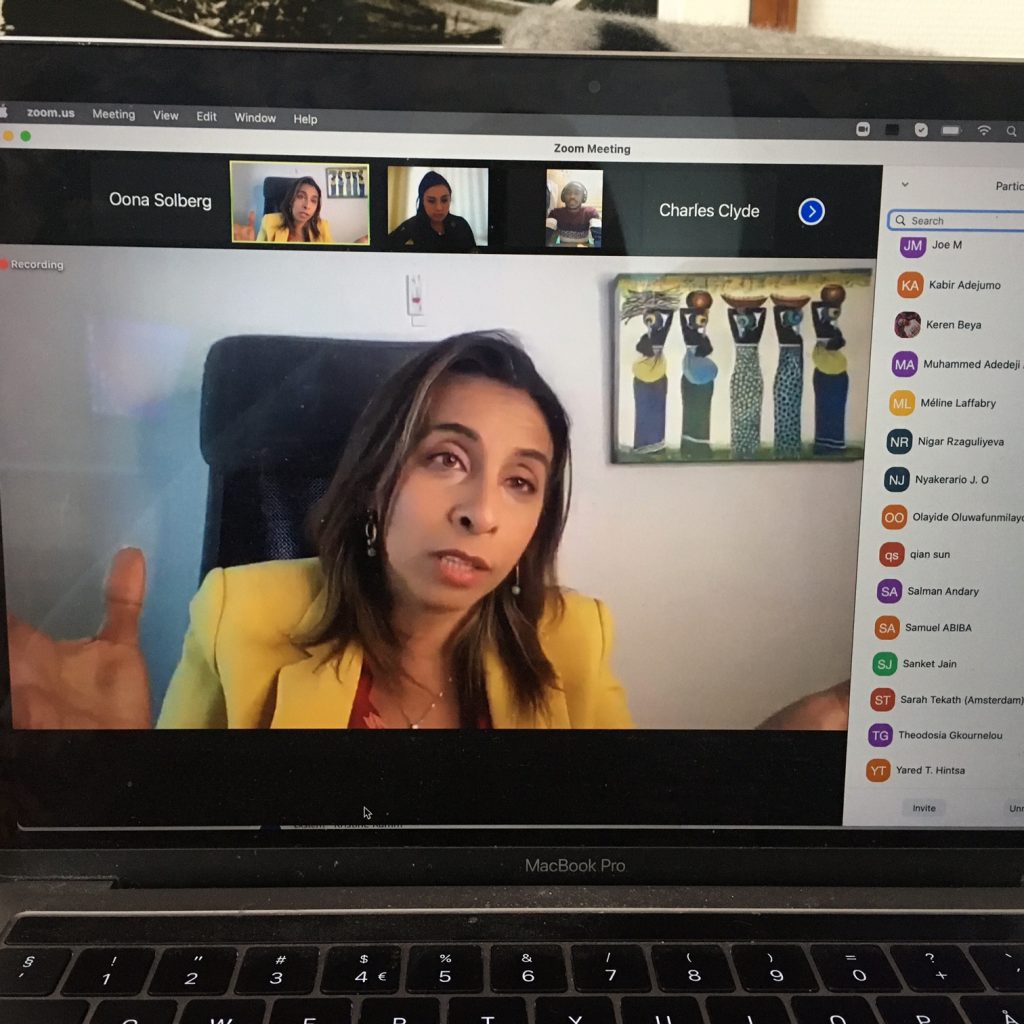 Abeer Saady has previously provided such training to Ukrainian journalists, and is still in contact with some of them. Also after this workshop, she has had contact with participants from Ukraine and Russia, among others.