In May, Norwegian and Palestinian students collaborated at OsloMet, investigating the conditions of press freedom in seven countries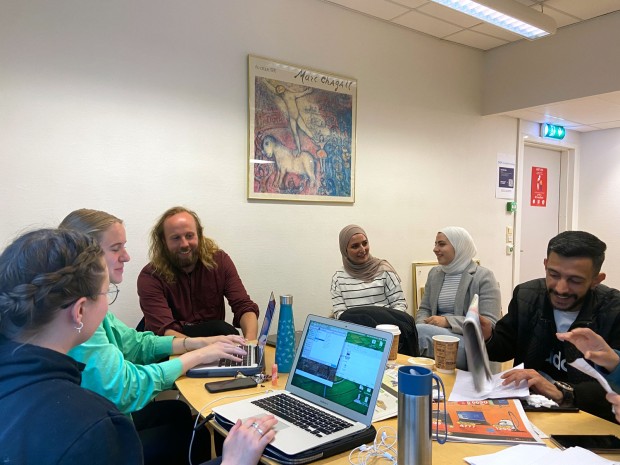 The Rig on press freedom is a journalistic end-of-year-project that has been an annual happening for the first year journalism students at OsloMet for more than a decade.
Professor Elsebeth Frey and her colleague Mathias Falch have arranged the same project at An-Najah National University in Nablus, Palestine in 2017 and 2019, and in May this year, Palestinians that participated in these workshops joined the Norwegian students during the Rig.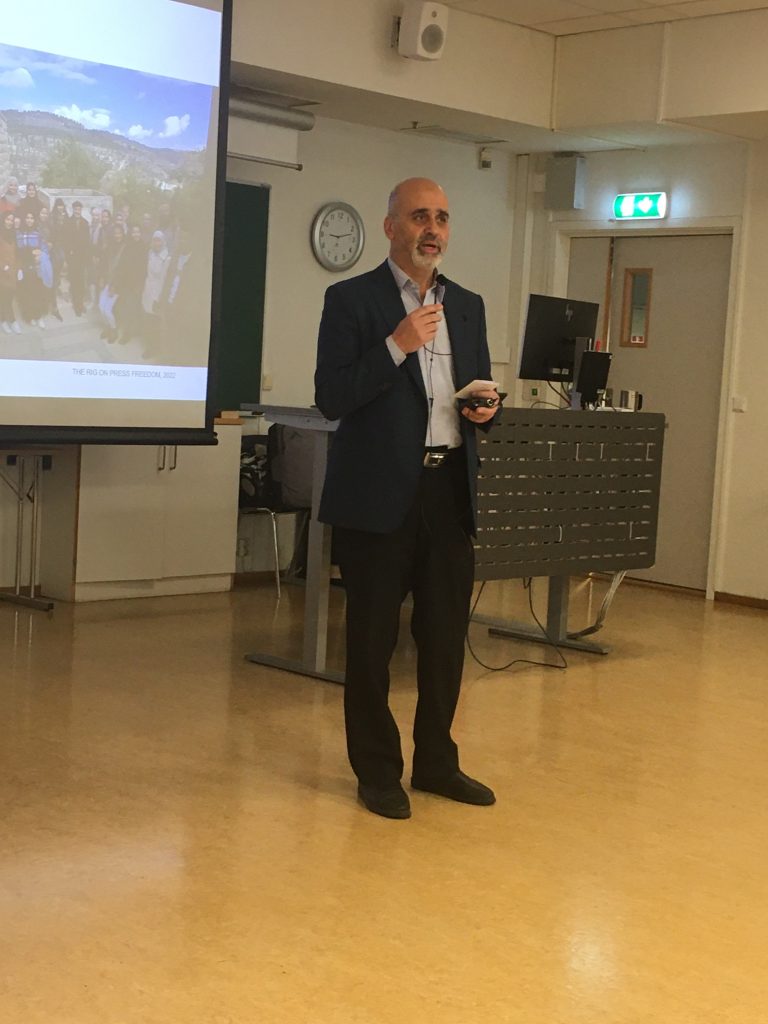 The Norwegians and Palestinians worked together in small groups with interpreters, writing news stories about the press freedom in Tanzania, Lebanon, Tunisia, South Africa, Austria, Spain, and the Czech Republic.
This is the first time OsloMet receives student visits from abroad during the Rig.
Marie Lauvdal collaborated with Reem Maree on an article about freelancers in Lebanon.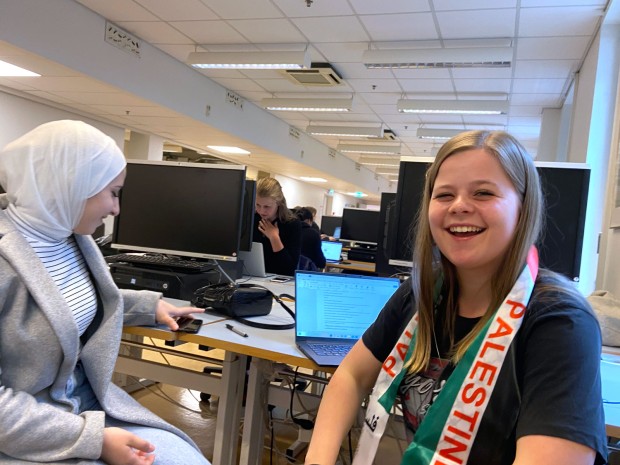 – It helped a lot when we were interviewing sources from Lebanon since Reem spoke Arabic. She also helped me translate various websites and videos, Lauvdal said.
Aziza Jaljouy worked with the Tanzania group.
– It makes you think about how different press freedom is in different countries, she said.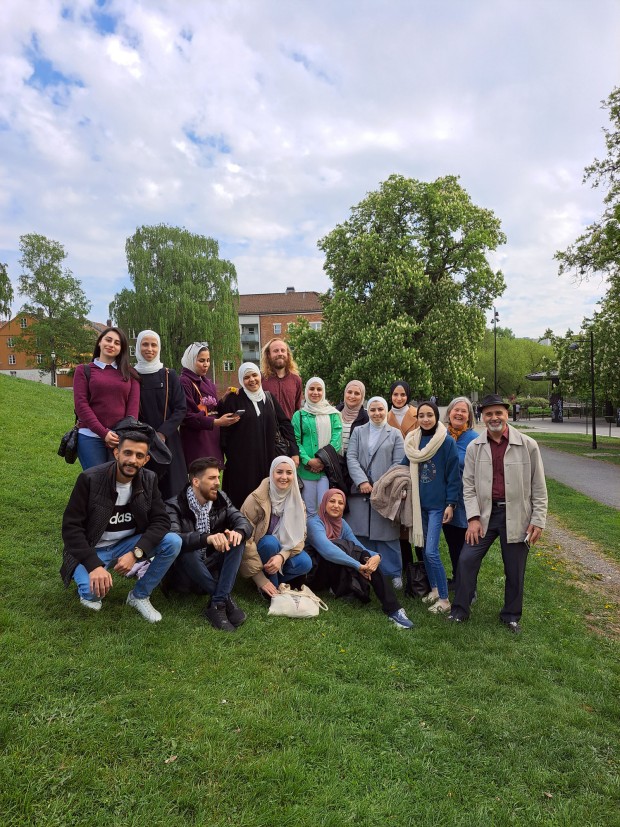 Read more about the Palestinians experience of the Rig:
https://eco.najah.edu/en/news/2022/06/students-and-graduates-department-communication-digital-media-najah-national-university-complete-training-session-entitled-rig-press-freedom-oslomet-university-norway/ 
(by Aziza Jaljouy) 
Read more about the cooperation and read all the news stories on Journalen (in Norwegian):
https://journalen.oslomet.no/2022/05/samarbeider-om-pressefrihet 
(by Emily Solem-Young)