By: Jola Diones-Mamangun  
The 39th Biennial Conference of the International Association of Women in Radio and Television (IAWRT) took place from 18 to 20November 2022, hosted by the chapter in Tanzania. Delegates from all chapters worldwide met in Zanzibar under the headline Gendered Media Perspectives: Conflict, Covid and Climate Change.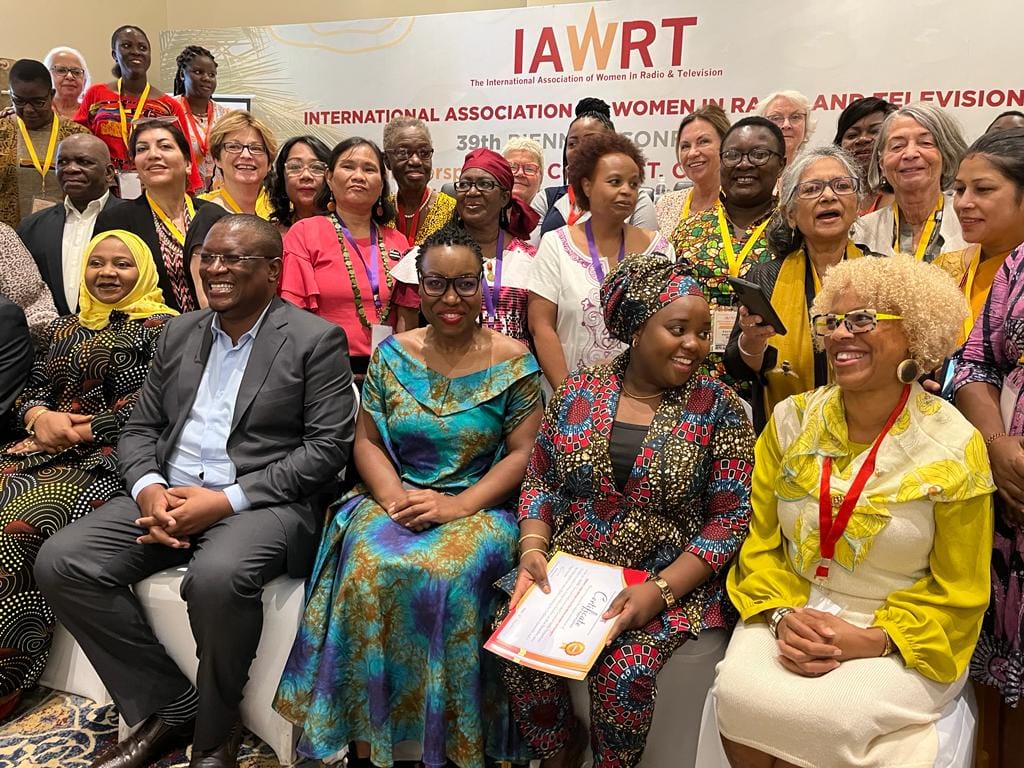 The main plenary on the first day was Afghanistan after Taliban: Status of Women Journalists. The testimonies came from members of IAWRT Afghanistan in exile and online, Najiba Ayubi, Kreshma Fakhri, Somaia Walizadeh – and Abdul Basir Quraishi.
Reena Mohan from India and Elisabeth Eide from JMIC (online) also shared their experiences about the status of the Afghan journalists after Taliban came to power in Afghanistan. Sharmini Boyle of Internews Pakistan was also present online, and the book "Lives, Jobs, Homeland:Afghan Women Journalists Lose All" was launched.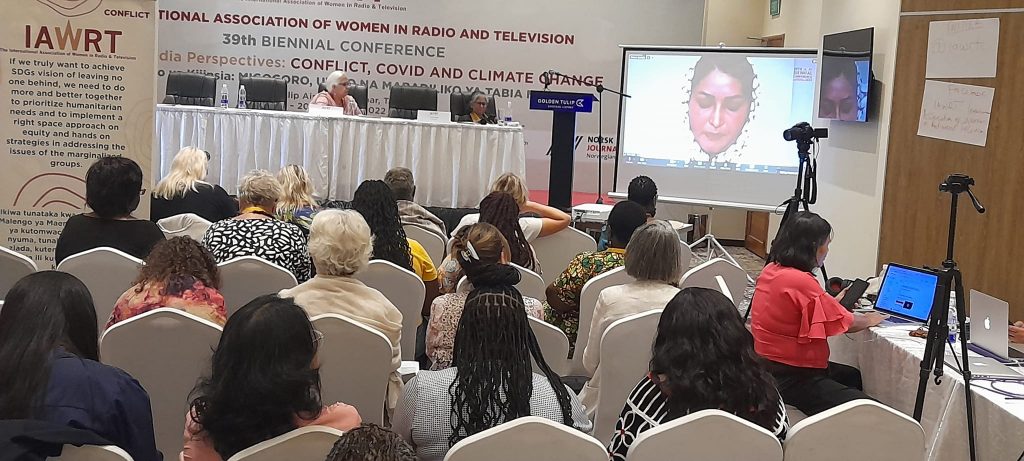 Digital Safe House (DSH) for journalists at riskwas the focus of another session. Speakers were Colette Simonne Heefner of International Media Support (IMS), Oona Solberg of JMIC and Sue Onslow of Institute of Commonwealth Studies. Therese Patricia San Diego Torres told about the experiences of the pilot project DSH in the Philippines and Birgitte Jallov presented DSH Moldova. Also Greta Gober spoke; as the one who came up with the idea of a DSH originally.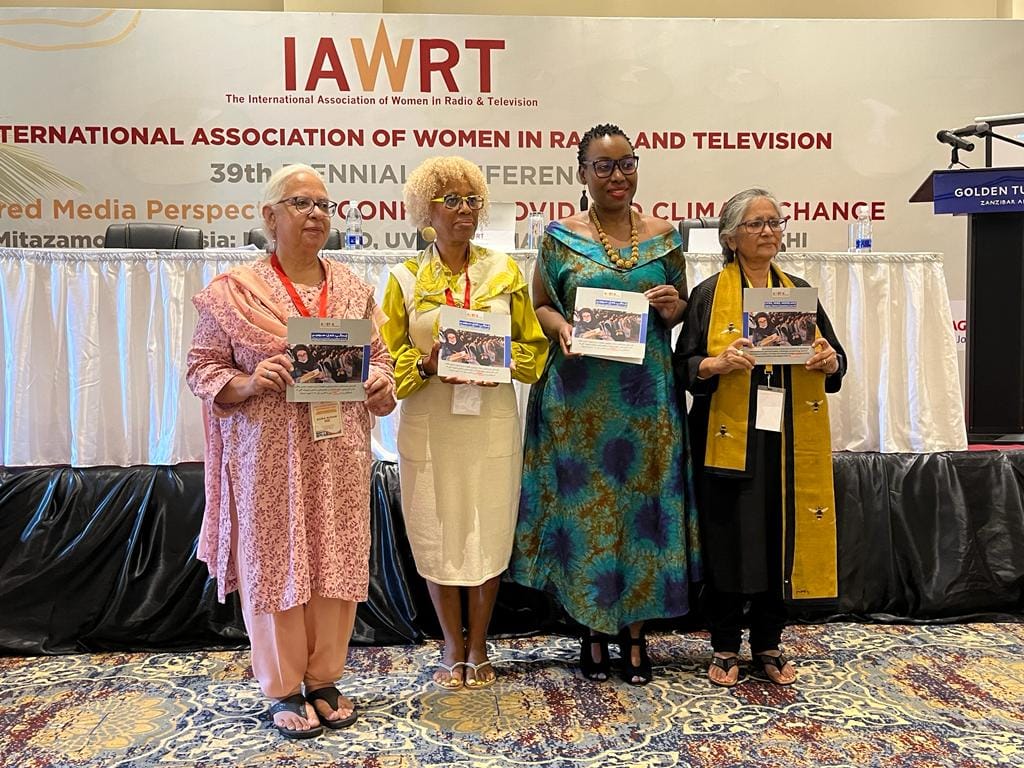 Countdown to Climate Change was the title of another plenary discussion moderated by Michelle Ferrier, the new international president. JMICs Elisabeth Eide also participated online in this panel together with Lia Torres fromCenter for Environmental Concerns in the Philippines, Becky Bisong from Cameroon and Monica Magoke Mhoja and Maria Matui from Tanzania.
The outgoing IAWRT president and treasurer, Violet Gonda and Jola Diones-Mamangun presented their reports in the final session. Chapter reports from Afghanistan, Cameroon, India, Iraq-Kurdistan, Kenya, Nepal, Norway, Moldova, Philippines, Tanzania, Uganda, USA and the new IAWRT chapter in Sierra Leone followed. Different committees also shared their reports. The turned-over ceremony of the new IAWRT International Board was also one of the highlights of the conference.
Read the welcome remarks of former president Violet Gonda on https://iawrt.org/welcome-remarks-for-gendered-media-perspectives-conflict-covid-climate-change-conference/
Recording:
https://www.facebook.com/iawrt.org/videos/689680912498021