The Department of Communication & Digital Media at
An-Najah National University organized a closing ceremony for the workshops carried out at the university campus on Wednesday 30th November 2022.  
At the ceremony, certificates were given to the 69 students participating in the workshops, and prizes were also given to the students who made remarkable journalism works.
The workshops dealt with three topics: the first was entitled "The Flow of Global News Stream on Social Media concerning Environmental and Climate Issues". The second workshop was regarding "The Investigative Reporting on Corruption", while the third workshop dealt with the issue of "Access to Information".
Students from An-Najah National, Arab American, Hebron, and Palestine Technical (Kadoorie) universities have participated in the third workshop, where the competing students prepared media materials in the field of access to information including press reports, videos, and posters.
Regarding the "investigative reporting on corruption" competition, the students produced a set of journalistic investigations that dealt with corruption issues, used research tools to collect data, analyzed and discussed them, and put forward possible solutions to those issues.
A set of works produced by students, short films and posters in particular, were presented.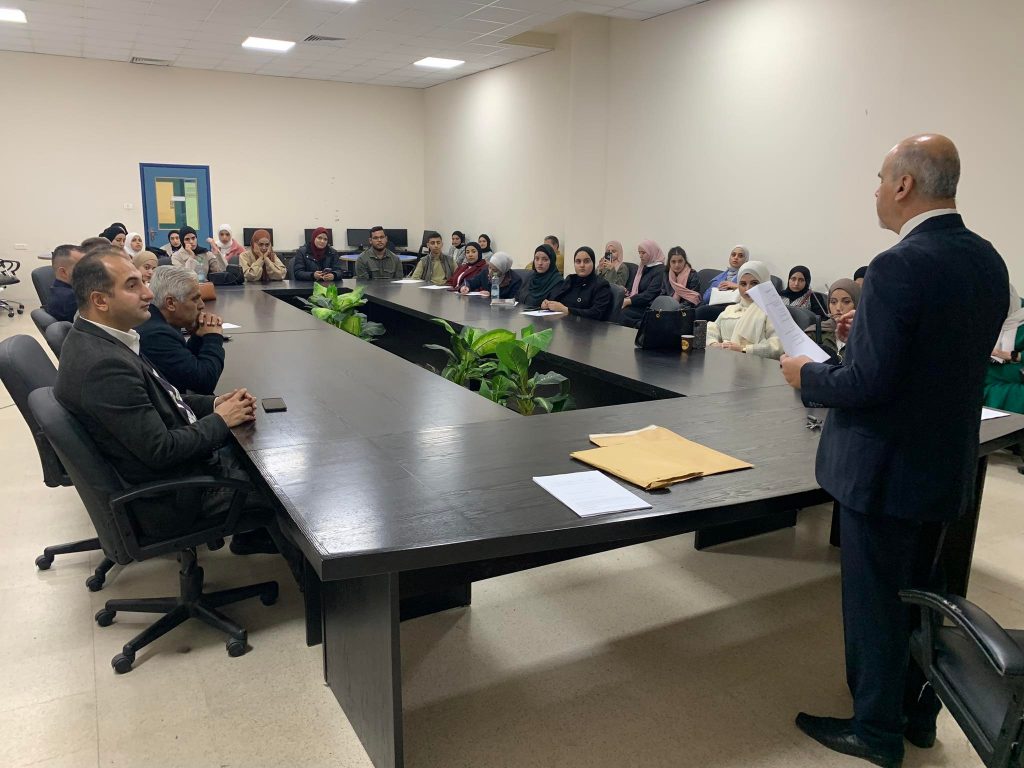 The ceremony was attended by Dr. Farid Abudheir, Coordinator of Joint Projects with JMIC at Oslo Metropolitan University, Dr. Hussam Abu Diya, Dr. Abdeljawad Abdeljawad, Mr. Ayman Al-Masri, Dr. Islam Halayka, Dr. Said Shahin, Head of the Department of Media at Hebron University, and Ms. Ramz Bsharat from the Arab American University.
Dr. Farid Abudheir has praised the participation of the Palestinian universities in the "Access to Information" workshop. He also stressed the importance of the three topics addressed by the workshops, especially in raising awareness of the issues of access to information, corruption issues, and environmental and climate issues. Besides, he considered that these workshops were aimed at spreading awareness of these issues and enhancing the student's abilities to address them using media tools.
Not to mention, Dr. Abudheir thanked An-Najah National University including its administration and departments that helped in making these workshops a success. He also thanked JMIC at OsloMet, which supported the projects implemented by the Department of Communication and Digital Media at An-Najah National University. The meeting was concluded by taking group photos of the participants.