The Arabic translation of the safety handbook for women journalists "What if…?" is being distributed to students of journalism at An-Najah National University in Nablus and other universities in the West Bank in the beginning of January 2022.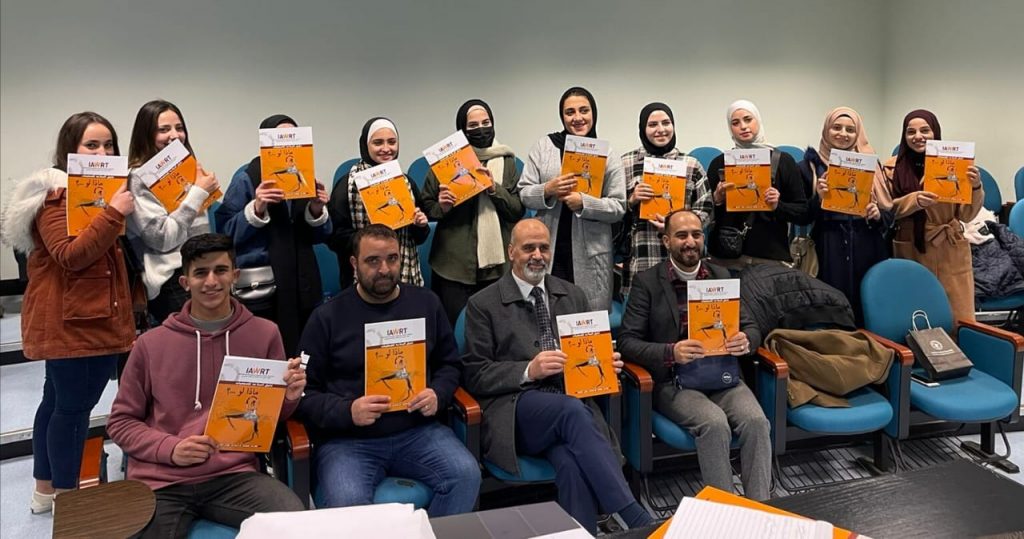 The book is written by JMIC trainer Abeer Saady for International Association of Women in Radio and Television (IAWRT) and supported UNESCO and Norwegian Union of Journalists and others.
After the Rig on press freedom – a cooperation project with JMIC/OsloMet – 42 students of journalism at An-Najah University made an excursion to Ramallah. They visited several institutions and handed over the recently printed version of the safety handbook in Arabic.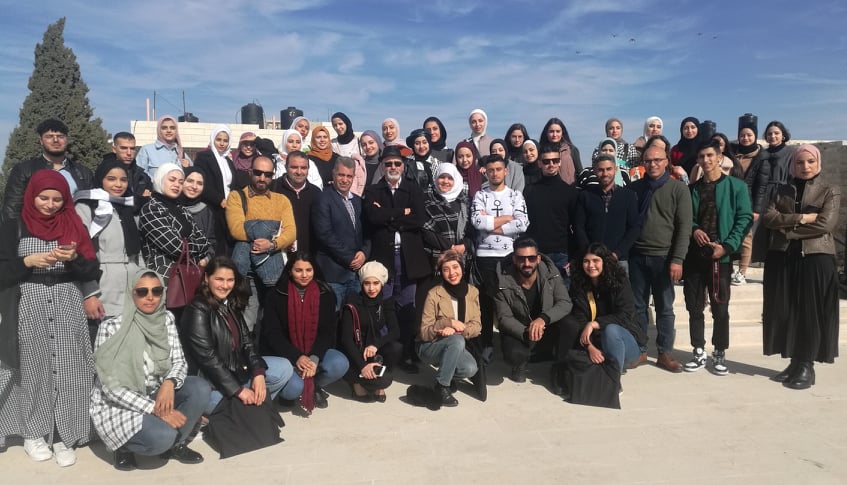 The first stop was The Palestinian Youth Association for Leadership and Rights Activation (PYALARA) – an institution training media students – and met with its director, Hania Al-Bitar, and staff working in the media field.
They also met with the representative of the Coalition for Accountability and Transparency (AMAN), Jihad Harb. AMAN cooperates with media faculties at the Palestinian universities to develop and train students on investigative reporting.
Then the participants visited the Palestinian Radio and Television Corporation (PBC), where they met with a number of officials who briefed them on the departments of the institution and the stages of media work in it.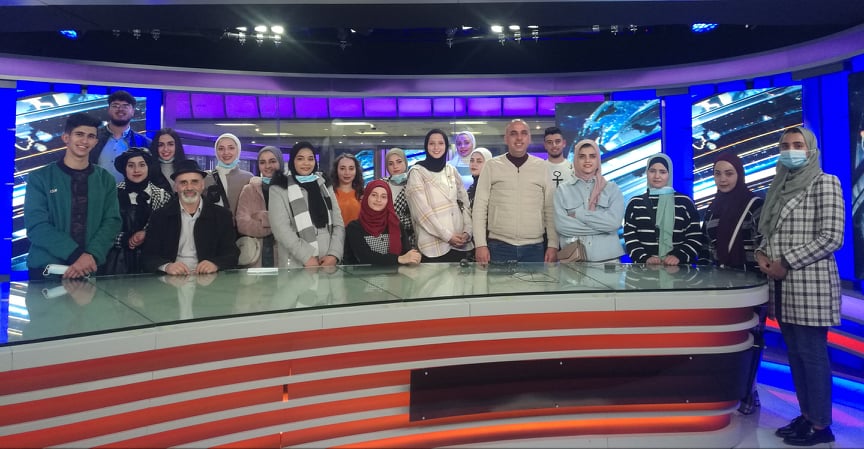 The tour concluded with a visit to Wafa News Agency, where Kholoud Assaf, the editing manager, gave a detailed presentation about the agency, its development and its role in the Arab and international media arena.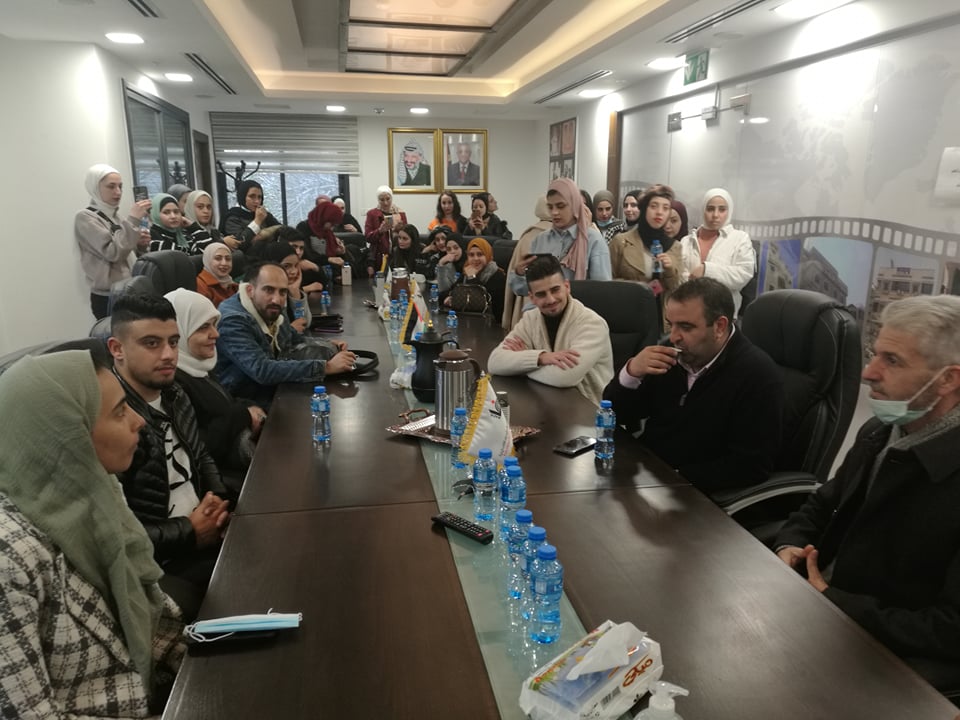 These visits included discussions between the students and officials on press freedom and the challenges it faces in the Palestinian reality. 80 copies of the safety book was also given to the Women Studies Center,  which trains female journalists on media and gender (among other topics relevant to gender).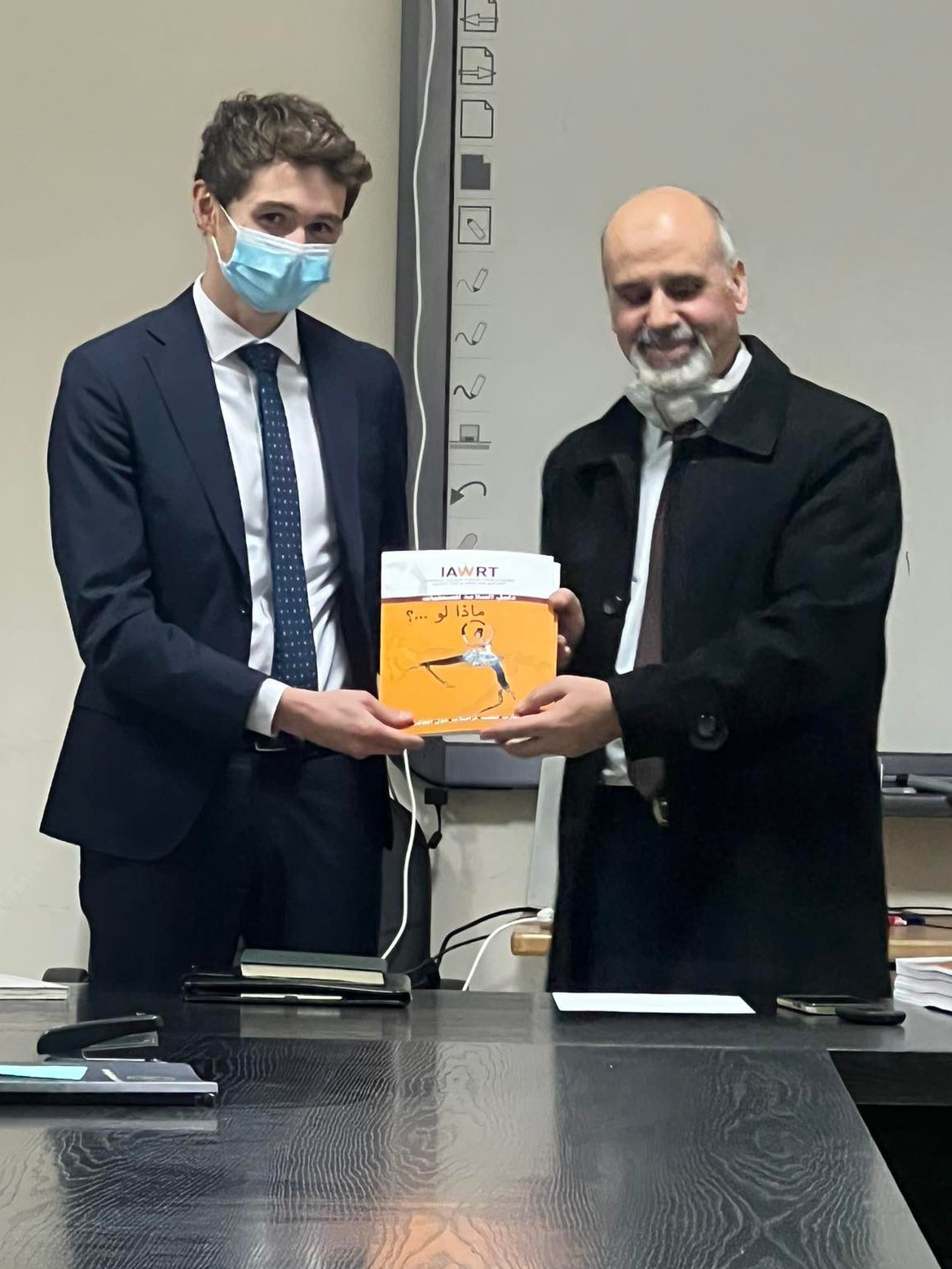 PHOTOS by students mobiles.