By Christine Kabazira, MA-student, OsloMet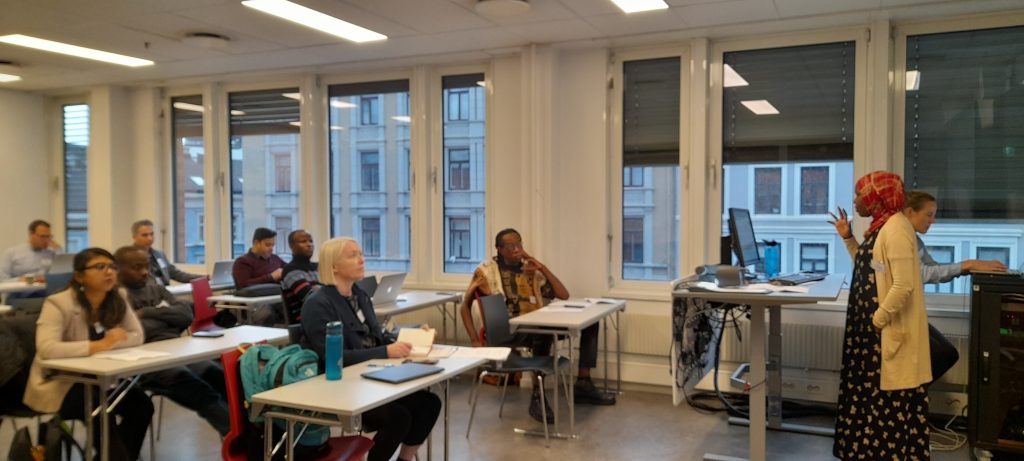 According to research by Dr. Aisha Nakiwala, a senior lecturer at Makerere University in Uganda, media owners do not look at journalists' safety beyond the physical aspect. However, journalists' safety involves so much more than just their physical safety.
"There is a divergence of views and understanding of what constitutes the safety of journalists. For instance, media owners look at it from the perspective of lack of physical harm to media workers; while the journalists have a broader view of their safety- ranging from physical, economic, cultural and emotional safety."
At the 8th annual international conference on the safety of journalists today at OsloMetropolitan University,  journalists, media researchers and media students converged to discuss journalists' safety under the theme: solidarity and self-reliance for improved safety of journalists.
While presenting her paper titled: "Is it collective responsibility? Reflections on activism and multistakeholderism in improving journalist safety in Uganda," Dr. Nakiwala highlighted that the journalists interviewed in Uganda stated that they did not have among others, financial safety. She noted that the journalists mentioned that lack of financial safety exposes them to other bigger risks.
Dr. Nakiwala called for the need to provide a specific framework on journalists' safety and a multistakeholderism approach to address journalists' safety.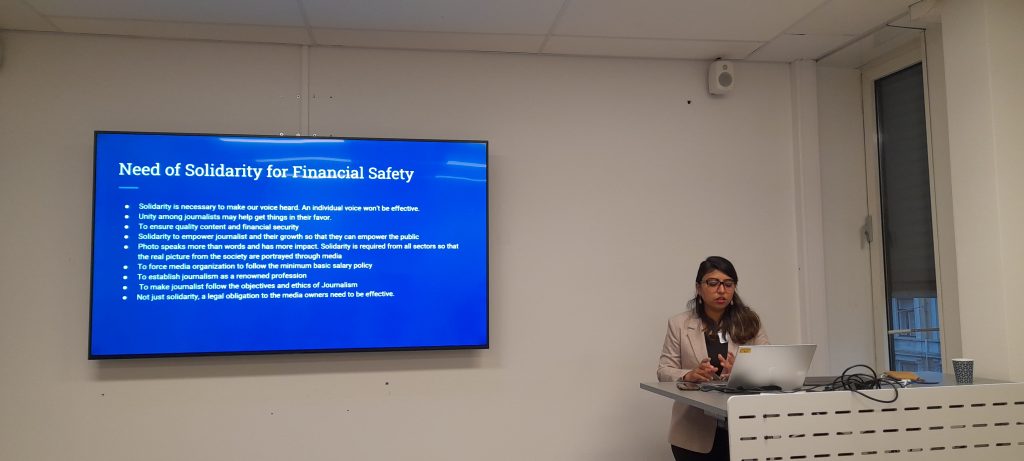 Similarly,  Kriti Bhuju a journalist from Nepal said that lack of financial safety was a big challenge to journalists in Nepal.
According to research that she conducted, a journalist in Nepal said that they gave more priority and attention to a part-time job that paid them on time.
Poor or delayed pay of journalists not only reduces their morale but also affects the quality of news that they produce. It is also a stepping stone to the breaching of ethics by journalists.
It is imperative that media owners recognise that lack of financial safety for journalists will continue to remain a big hindrance to not only the progression of the journalism profession but also to the general health of the journalists.