Kristo@oslomet.no
Professor Kristin Skare Orgeret heads the MEKK research group together with Professor Roy Krøvel.
Kristin has been working s a professor at OsloMet since 2013, and has also been working with journalism, lecturing and research in several African and Asian countries for many years. She did her Masters in Zimbabwe and PhD field work in South Africa and has been living several years on the African continent as well as in France.
She is the project leader of the 'Decoding Digital Media in African regions of Conflict' project DD-MAC funded by the Norwegian Research Council, with researchers from Germany, Netherlands, Mali and Ethiopia.
She also heads the projects Safety Matters (Intpart) and Expanding Horizons in Journalism and Media Studies (Norpart) together with Roy Krøvel.
Other fields of academic interest is political communication and digital perspectives; gender and journalism. Orgeret is a member of the NORDICOM scientific board and several international editorial boards. She is frequently used as a commentator in Norwegian media and was awarded the Norwegian Media Researchers' Dissemination Award in 2016.
Co-Head of Mekk Royk@oslomet.no
Professor Roy Krøvel heads the MEKK research group together with Kristin Skare Orgeret. His PhD was on the relationship between media, armed movements and indigenous peoples in Mexico and Central America. Krøvel is currently Professor of Journalism at Oslo Metropolitan University and Adjunct Professor at Sámi University of Applied Sciences. He has been Adjunct Professor in Latin American Area Studies, University of Oslo (2014-2015).
Krøvel heads the NorhedII project (2021-2026) in Colombia and Nicaragua, with Universidad Autónoma Indígena Intercultural og Universidad de las Regiones Autónomas de la Costa Caribe Nicaragüense.
He also heads the projects Safety Matters (Intpart) and Expanding Horizons in Journalism and Media Studies (Norpart) together with Kristin Orgeret.
Krøvel has worked for solidarity organizations in Nicaragua, El Salvador and elsewhere and is a civil engineer educated in environmental risk analysis.
Trond Idås is a PhD Fellow at Åbo Akademi University, Finland, and a special advisor on safety, trauma and working environment for the Norwegian Union of Journalists (NUJ). His research focus is on posttraumatic stress and posttraumatic stress related to safety, threats and hate speech. He has been working on these topics for NUJ, UNESCO and the Council of Europe. He is teaching and giving training in safety and trauma at several schools of journalism and conferences/seminars for professional journalists. He is a former news journalist.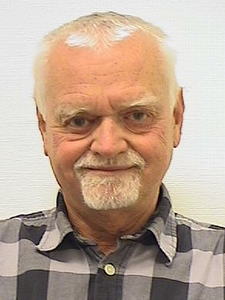 Professor Emeritus Rune Ottosen has written extensively on press history and media coverage of war and conflict. He is co-author with Stig Arne Nohrstedt of several books, and has been a guest researcher and lecturer to a number of universitites in Norway and internationally.
Professor Elisabeth Eide has published a large number of books -both academic, non-fiction and fiction. Her particular areas of research interest are transnational journalism studies. She has travelled a lot in Afghanistan and elsewhere in the region.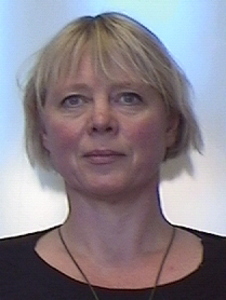 Anne Hege Simonsen member
Anne Hege Simonsen is Head of Department and Associate Professor at the Department of Journalism and Media Studies, Oslo Metroplitian University. Simonesen is a social anthropolgist and a former journalist and editor and holds a PHD in visual studies. She is author and co-author of several academic and non-fiction books. Her fields of interest are migration, transnationalism, minorities, walls/border, photography, foreign reporting and journalism education.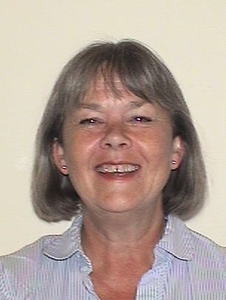 Elsebeth Frey is at Department of Journalism and Media Studies at Oslo Metropolitan University. She has been a journalist for 25 years in print and online media. Her main research interests are crisis journalism and trauma, press freedom and safety for journalists, core values in journalism, online journalism and social media. Her research has been published in Norwegian, Nordic and American journals as well as in international and Tunisian research anthologies.

Along with former colleague Audgunn Oltedal, she is founder of the pedagogical project online: Rig on Presse Freedom. See for instance http://journalen.hioa.no/tags/pressefrihet-2017 Elsebeth heads the research and development project Shared Horizons, a collaboration between Oslo, Tunis and Dhaka. Furthermore, she is part of the research project RESCUE (Researching Social Media and Collaborative Software Use in Emergency Situations), read more here https://blogg.hioa.no/rescue/about/project-description/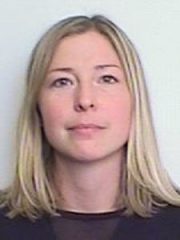 Anna Grøndahl Larsen holds a PhD Candidate from the Department of Journalism and Media Studies, Oslo Metropolitan University. Her PhD project explores how Norwegian journalists and news outlets deal with and report topics concerning extremism and the threat of terrorism in the digital age.
She is part of the ongoing research project RESCUE, exploring social media use in emergency and risk communication, and has previously been involved in the research projects "Mediation of Migration" and "The State of Free Speech in Norway". She holds an MA in Media Studies and a BA in Sociology from the University of Oslo.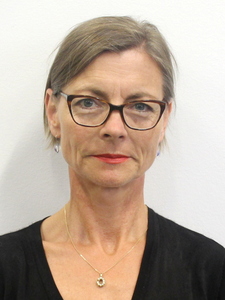 Dagny Stuedahl
Dagny Stuedahl is Professor at Faculty of Social Sciences, Department of Journalism and Media Studies at Oslo Metropolitian University. Stuedahl has her background in ethnology and has experience from several multidisciplinary research projects that transcends disciplinary borders between humanities, informatics and educational studies. Stuedahl is currently involved in the national project EXPAND focusing on design and interaction in science centers. She also leads the Nordic Network Culture Kick that focuses on how approaches in design may works as a bridge in knowledge triangulation between research, innovation and education. Her special interest is in how understanding sociocultural processes and dynamics may be inscibed into methods of participatory and co-design in the heritage field.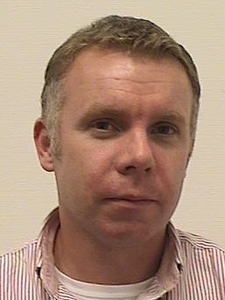 Anders Graver Knudsen, member
Anders Graver Knudsen is Assistand Professor at Faculty of Social Sciences, Department of Journalism and Media Studies. He has done research on transnational orientations in a global media landscape: Youth, media, war and conflict, and has also contributed to publications on coverage of Afghanistan.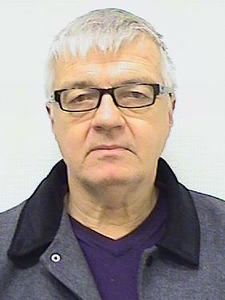 Bjørn Westlie, member
Bjørn Westlie is Associate Professor at the Department of Journalism and Media Studies, Oslo Metropolitian University. He is former journalist with 30 years experience in newspapers as Klassekampen, Folkevett, Liv, helse og sosialmagasin, and Dagens Næringsliv. His main focus as a researcher and historian are the untold aspects of Second World War, investigating how basic structures of patriotic storytelling have influenced how the story about Second World War in Norway has been told during the war, and after. Bjørn has written four books with this topic in mind: Reaching a Settlement in the Shadows of Holocaust (2002), My Father´s War (Brageprisen, 2008), Hitler´s Norwegian Messengers (2011), and The Prisoners that Vanished. NSB and the Slaveworkers on Nordlandsbanen (2015).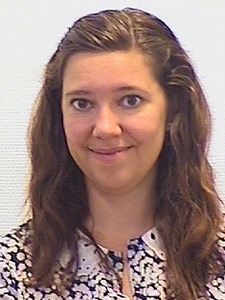 Heidi Røsok-Dahl, member
Heidi Røsok-Dahl is a PhD candidate at the Department of Journalism and Media Studies at Oslo Metropolitian University. She has worked as a journalist for 20 years, in NTB, TV 2, Nettavisen and Sarpsborg Arbeiderblad, in addition to extensive freelance work. Heidi holds a Master's degree in Journalism from HiOA (2015). She is also on the Norwegian board of IAWRT (International Association for Women in Radio and TV).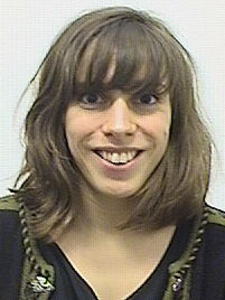 Anja Aaheim Naper is a PhD Candidate at the Department of Journalism and Media Studies, Oslo Metropolitian University. Her PhD project explores Scandinavian media representations of immigrants during the so-called refugee crisis in 2015 / 2016, as well as how Scandinavian journalists cover immigration. Previously she has been involved in research projects related to media and climate communication and politicians' use of social media. She is a former journalist, who has worked both in the press and with documentary films.