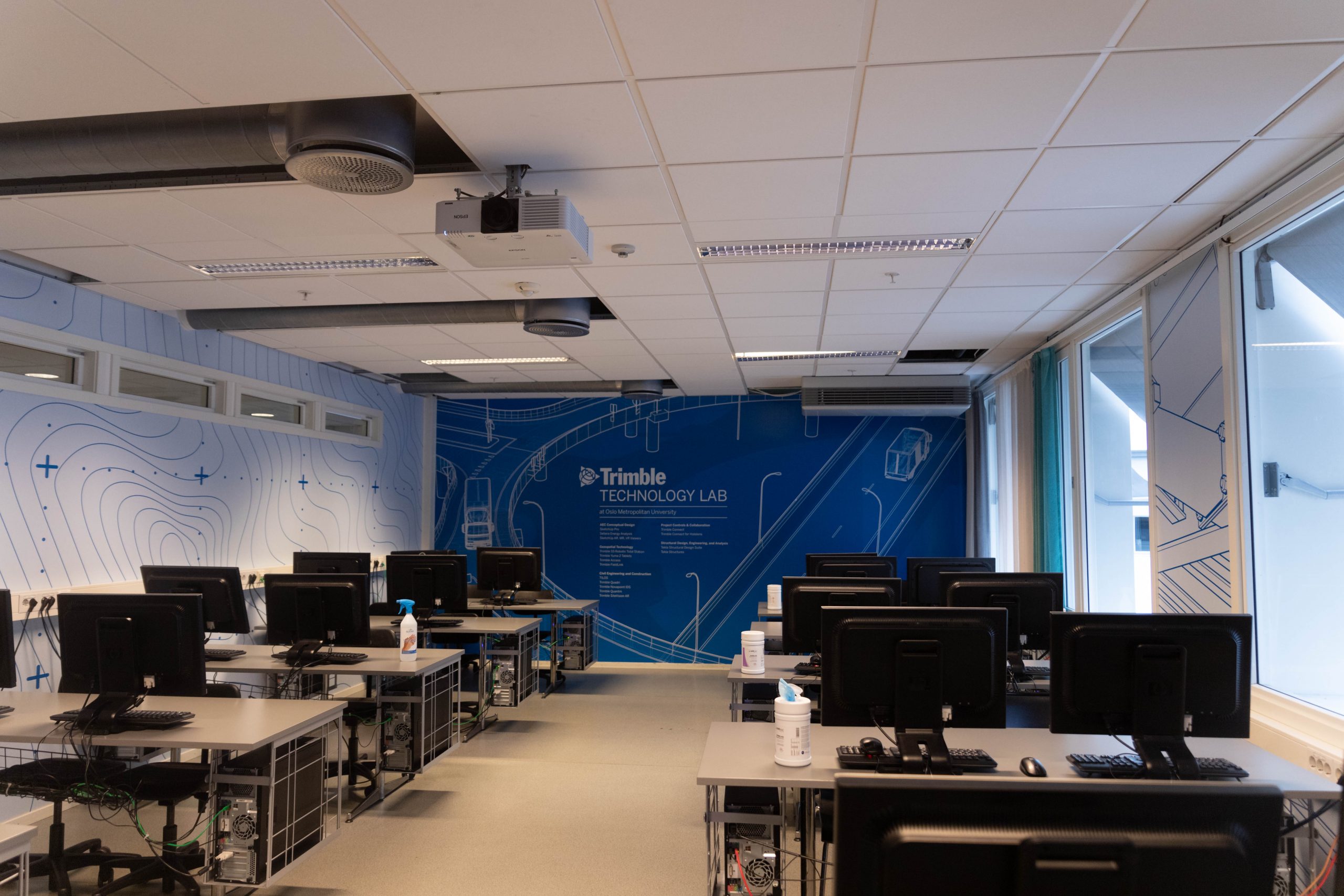 Trimble Technology Lab is here to help
The goal of the lab is to prepare the next generation of engineers to become key players in the built environment, and to offer a wide range of technology solutions for the entire life cycle of the structures. Students who graduate today need this knowledge and skills to be able to improve and develop the built environment.
Training and using software
During the spring semester, they plan and construct a new access road to the museums on Bygdøy. In advance of this, they receive training in the use of Trimble Novapoint. From the spring of 2022, they will also receive training in the use of Trimble Quantm so that they can plan the alignment digitally and create sustainable solutions.
The autumn semester, the same students plan a development by making a land use plan with associated technical plans (Roads, Streets and Water and Wastewater Design) The choice of development area is made by the students themselves and "the whole" of Norway is used! Digital tools from Trimble and other suppliers are used for this work.
In the future, we hope to be able to use the lab for more projects at both bachelor's and master's level. The lab contains software for all directions and levels of our study programs and all employees have access to the software.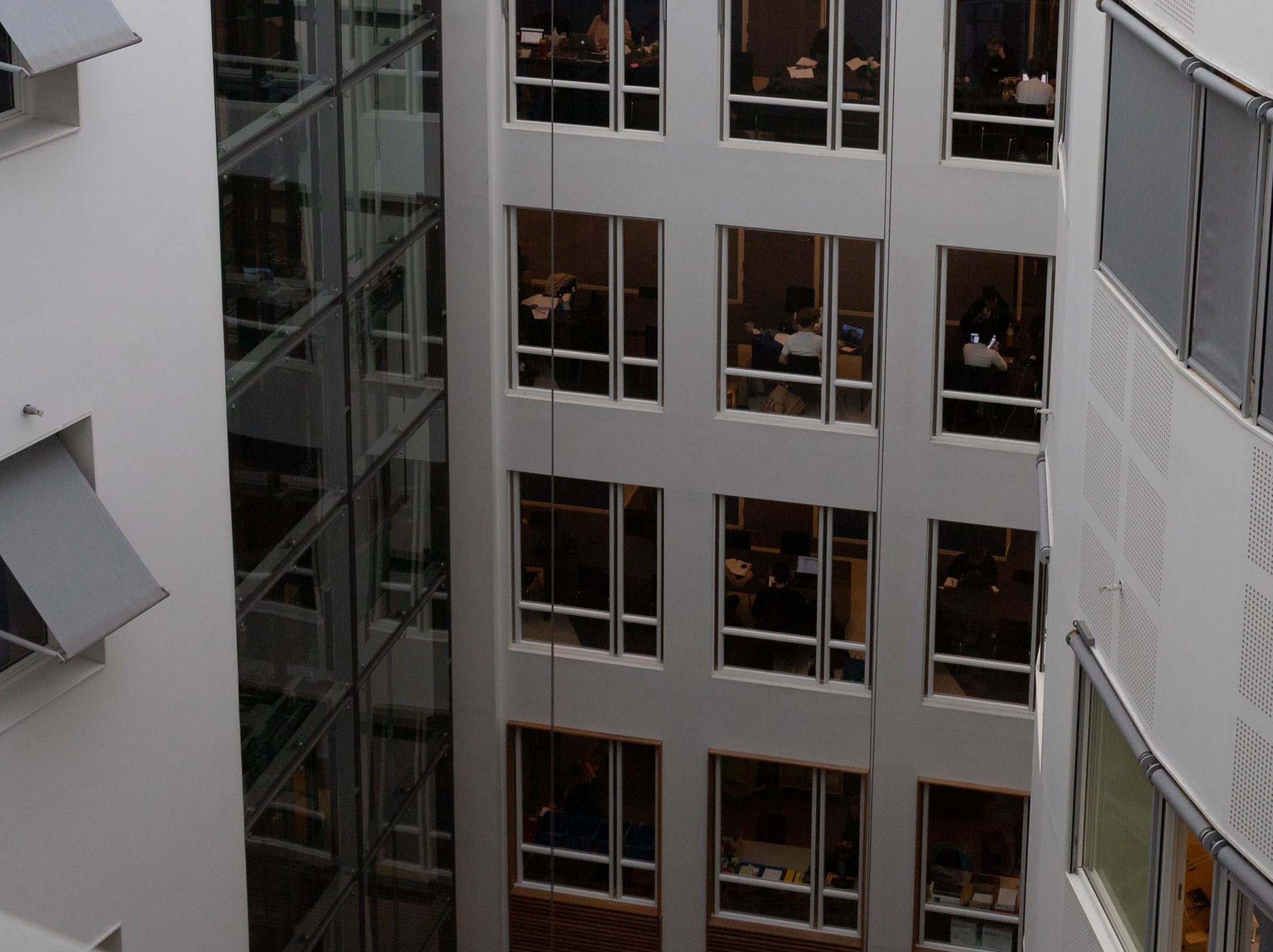 Geospatial Technology

Trimble S5 Robotic Total Station
Trimble Yuma 2 Tablets
Trimble Access
Trimble Field Link

Civil Engineering and ConstructionTILOS

Trimble Quadri
Trimble Novapoint IDS
Trimble Quantum
Trimble Site Vision AR
AEC Conceptual Design

SketchUp Pro
Sefaira Energy Analysis
SketchUp AR, MR, VR Viewers

Project controls & Collaboration

Trimble Connect
Trimble Connect for Hololens

Structural Design, Engineering, and Analysis

Tekla Structural Design Suite
Tekla Structures