6 students from PhotoCircle in Kathmandu, 6 students from Pathshala in Dhaka and 9 students from OsloMet have started the International Storytelling project 2022: 
An online start-up workshop lead by the Indian photo editor, curator and writer Tanvi Mishra together with the Bangladeshi photographer, tutor and curator Sarker Protick. 
From 15thto 20thFebruary the students worked on the story pitches, research, further development and preparation of the coming project and field work inspired and tutored by Tanvi Mishra and Sarker Protick.
In the coming weeks the students will work on their individual projects and will meet again for the online editing workshop on the 28thMars.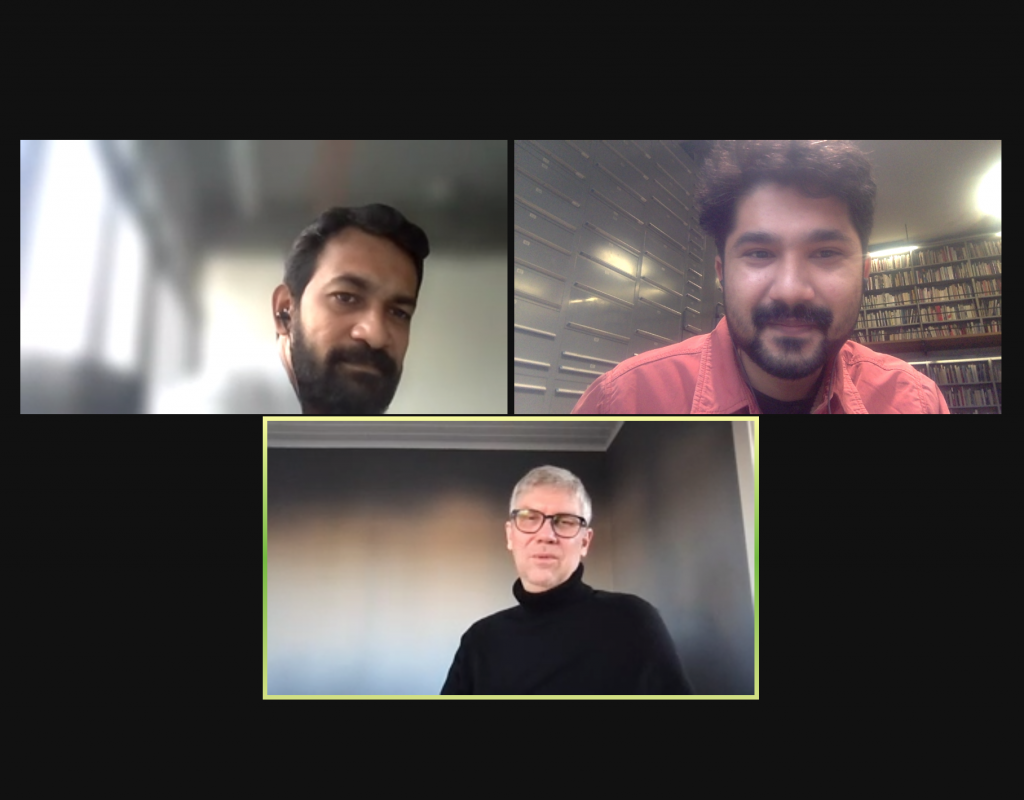 More information:
https://www.photocircle.com.np/workshops/international-storytelling-workshop-2022/
https://pathshalainstitute.org
https://www.worldpressphoto.org/person/detail/39137/tanvi-mishra