PhD-prosjekt
Funding: OsloMet/NOVA
PhD Fellow: Lotte Cathrin Andersen
Supervisors:  Cecilie Basberg Neumann and Kari Stefansen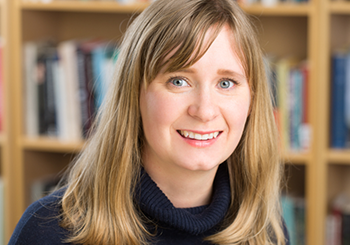 Barnahus, or children's houses, represent multi-professional approaches to child victims of abuse with the double aim of facilitating the legal process and ensuring that the child receives necessary support and treatment. The Barnahus model was first established in Iceland in 1998, and drew on experiences from Child Advocacy Centres (CAC's) in the US. It has later been established in all the Nordic countries, and is starting to spread to other European countries as well.
This project explores how Barnahus staff in Norway conduct their work, and focuses on what they do to ensure coordinated support for and treatment of the children. The aim is to explore what type of work practices the institutional framework of Norwegian Barnahus generates, and to classify these practices.
The project is qualitative and combines the observational method "shadowing" with in-depth interviews.
Contact
For more information contact Lotte C. Andersen, e-mail: lotte.andersen@oslomet.no