Producing podcast and journalism during a Global Pandemic
Streamed YouTube: Link for audience is: https://youtu.be/EQH1_o5HuDc
12:00 Intro by students and podcasters Thomas, Åsta, Stine

12:05 Video greeting from Rector at OsloMet

12:10 Jordan Gass-Pooré from CNN and WADUP: 
WADUP a Mentorship Program  and  a Solution for a Global Journalist Model during Crises?
Jordan Gass-Pooré
Jordan Gass-Poore' is a CNN soundproducer. She is an expert on podcast production and investigative journalist with more than a decade of experience in the industry in the US and UK. Jordan is the co-founder of the women-led local news podcast, Local Switchboard NYC. She is also a story coach with WADUP, an international storytelling collective run by young people and creative producers. An alumna of City, University of London's investigative journalism program, Jordan co-founded the campus radio station, Carrot Radio.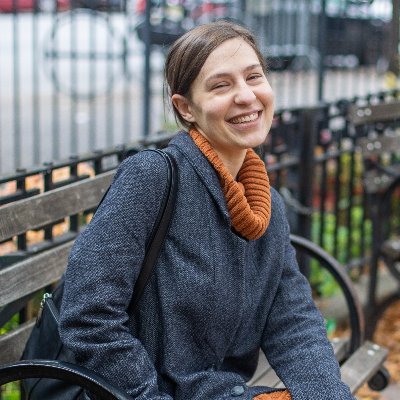 4. 13:00 Craig Templeton from The Guardian Masterclass
Craig Templeton
Craig is an audio journalist, documentary maker, radio producer and the co-founder of Tempo & Talker.  For nearly 20 years he has  made audCio content for BBC Radio – and managed audio projects for The Guardian, The Economist and the Royal Society of Arts.  He has also produced podcast series for some of the biggest bands to come out of the UK, including Pink Floyd, Oasis, and Joy Division/New Order.  His documentary work for the BBC covers a broad range of subjects. Amongst others a programme made during the first UK lockdown on the consequences of our response to Covid-19. Craig once spent an afternoon in Woody Allen's private screening room in Manhattan. He seemed very tired.
5. 14:00 Jo Healey from BBC
Interviewing During Trauma – The Need for Sensitivity During Crises
Jo Healey
Jo Healey has covered people's highly sensitive stories for more than thirty years. She was a reporter for newspapers and radio before moving to BBC TV, becoming a senior news journalist. There she devised and introduced Trauma Reporting training for journalists. She is the author of Trauma Reporting, A Journalist's Guide to Covering Sensitive Stories. The founder of Trauma Work, Jo now trains journalists and media teams all over the world in how best to work with victims, survivors and vulnerable interviewees. (website: www.traumareporting.com)
6. 15:00 Aryana Noroozi Pulitzer Prize Fellow
Covid-19 up-close – visual storytelling during times of crisis
Aryana Noroozi
Aryana Noroozi is a visual storyteller, photojournalist, and digital artist who earned her master's degree at The Columbia Graduate School of Journalism. Her work has been featured in the San Diego Union-Tribune and the Los Angeles Times. Aryana worked as a Migration and Refugee Fellow at The GroundTruth Project where she discovered her passion for solutions- journalism. Aryana utilized this reporting along with documentary photography to cover education within and the representation of San Diego's refugee communities during COVID-19. Most recently, her photography and writing focus on overcoming the odds of addiction in the American Midwest.
7. 15:45 Conclusion  – a Global Goodbye by OsloMet students: Thomas, Åsta & Stine