The Chairperson of Uganda Human Rights Commission, Ms. Mariam Wangadya has warned public officials against denying citizens access to information in possession of the state.
While speaking during the celebration of the International Day for Universal Access to Information (IDUAI) on 28. September 2022 at Makerere University in Uganda, Ms. Wangadya said that many public officials use the excuse of the Official Secrets Act to refuse journalists and citizens access to information in public bodies.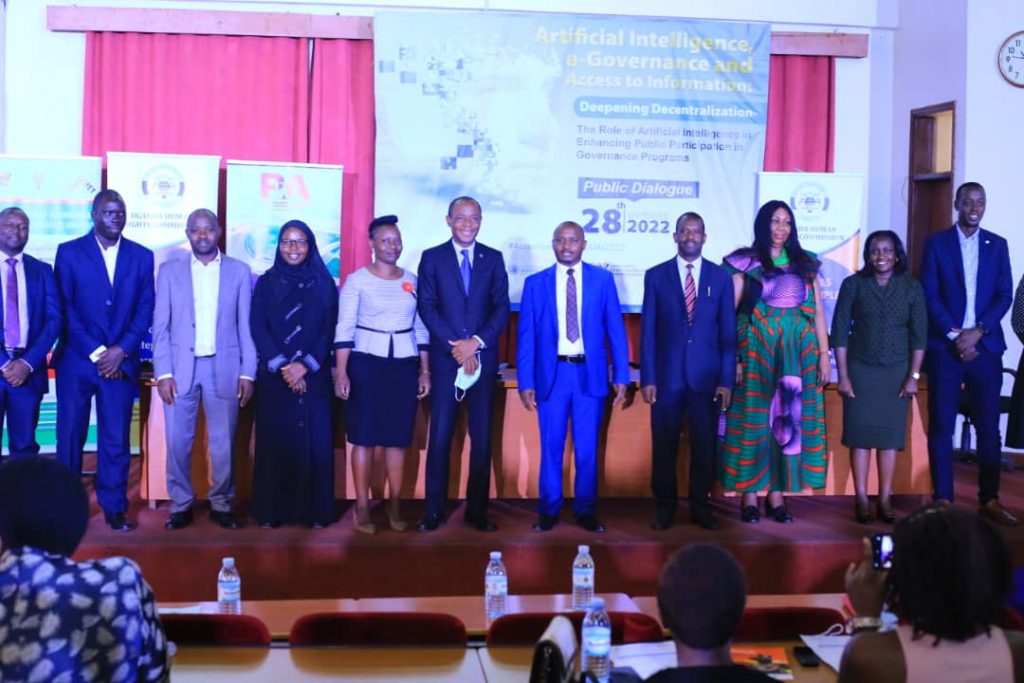 "I wish to implore public officials to end the practice of hiding behind the official secrets Act and Oaths of Secrecy to deny the media and the general public harmless information to which they are legitimately entitled," she said.
The Official Secrets Act is a law in Uganda that bars public official from disclosing information about the state that they get to know about in exercise of their duties.
Ms. Wangadya said that, "The offices we occupy, we hold them in the public trust, so the citizens of Uganda are entitled to flash a torch into what we are doing and to judge us, whether we are serving them or not, and I think that transparency and accountability requires the public to get access to what we are doing in our offices. So denying the public information is inconsistent with those values of transparency and accountability.''
While speaking at the same event, Dr. Nakiwala Aisha Sembatya, the Head of Department of Journalism and Communication at Makerere University said that access to information is important for everyone because: "It is through this right that we are all able to access information from public bodies, which make it important for each one of us if we are to play an important role to the national and global development." She commended the Journalism & Media International Centre for supporting the organisation of IDUAI celebration at Makerere University.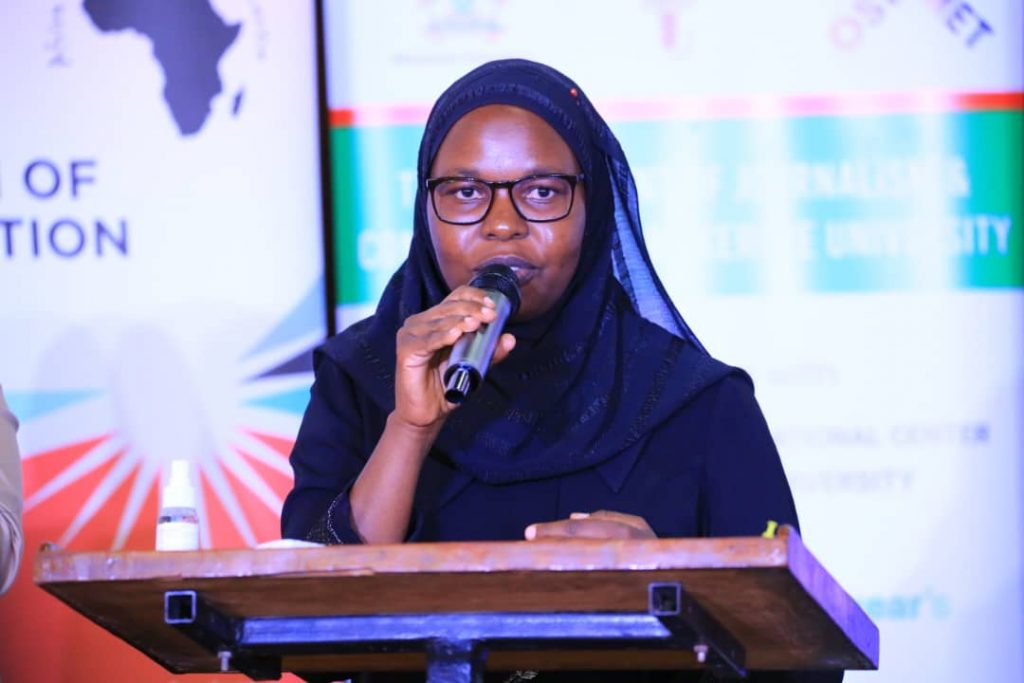 Ms Rosemary Nasaba who spoke on behalf of the UNESCO Country Representative said that since IDUAI celebration started in 2016 it has provided an opportunity for spreading awareness on the need to expand laws related to information, their actual implementation to build inclusive institutions to access the world. "Today, ICTs such as Internet platforms and artificial intelligence are important enablers of this right. They can help bridge the digital divide by giving citizens access to tailor-made and accessible information that they can also ensure services that are more efficient. They can allow citizens to access public sector information and services nearer instantly, making government services digital hence enhancing transparency and accessibility." She said.
Ms. Nasaba, however, warned that these developments also raise questions about the fundamental rights, ethical use of artificial intelligence and e-governance by public institutions. "Since artificial intelligence uses citizens' data, how do we protect the privacy of citizens? As you are aware, artificial intelligence can determine what information we access on which ethical principles is this determined? So it is important that stakeholders pay due attention, so that the use of e-governance and artificial intelligence builds trust, ensures inclusion, protects human rights, and ensures the participation of citizens."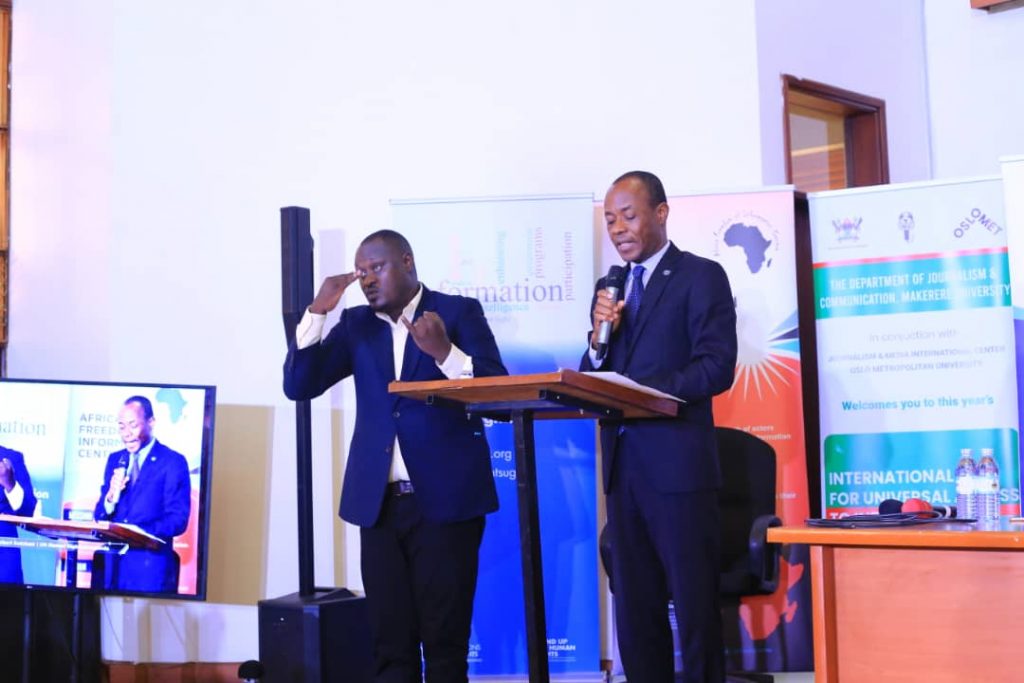 The Country Representative of the UN Human Rights Office in Uganda, Mr. Ayeda Robert Kotchani, said at the same event that the lack of citizens access to information continues to hamper the realization of sustainable development in Africa. He said the growth of the Internet, its use and the emergency of new technologies have given access to information a renewed importance and greater scrutiny. "Technology and especially social media have been used to spread false information, unfortunately, either intentionally or unintentionally… IDUAI celebration reminds government of their duty to respect and to uphold the right to freedom of expression enshrined under article 19 of the universal declaration of human rights." He said.
Local media stories about IDUAI:
https://www.independent.co.ug/uhrc-wants-provisions-used-to-deny-citizens-information-amended/
https://www.ntv.co.ug/ug/news/government-officials-hiding-vital-information-uhrc-3965974
https://www.shiftmedianews.com/uganda-marks-internation-day-for-universal-access-to-information/