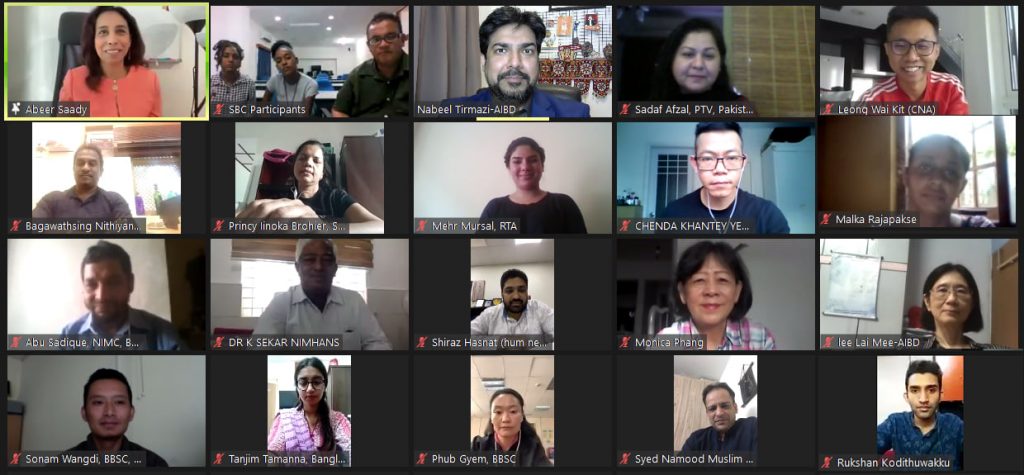 Participants from 12 Asian countries attended an online workshop on trauma management from Kuala Lumpur 19 – 21 April 2021.  
The workshop was organized by Asia-Pacific Institute for Broadcasting Developments (AIBD) in cooperation with UNESCOs International Programme for the Development of Communication (IPDC).
The 34 participants were from broadcasting organisations in Afghanistan, Bangladesh, Bhutan, Cambodia, India, Mauritius, Myanmar, Pakistan, Seychelles, Singapore, Sri Lanka and Thailand.
JMIC trainer Abeer Saady conducted the workshop together with Dr Kasi Sekar, Professor & Head, Centre for Psycho Social Support in Disaster Management NIMHANS in India.
The workshop focused on contemporary approaches and challenges for trauma management for the journalists.
More information: https://aibd.org.my/2021/04/21/aibd-ipdc-regional-workshop-on-trauma-management/