PANSOC at Centre for Advanced Study
Over the 2022-23 academic year, head of PANSOC, Svenn-Erik Mamelund, will lead a group at the Centre for Advanced Study at the Norwegian Academy for Science and Letters in Oslo.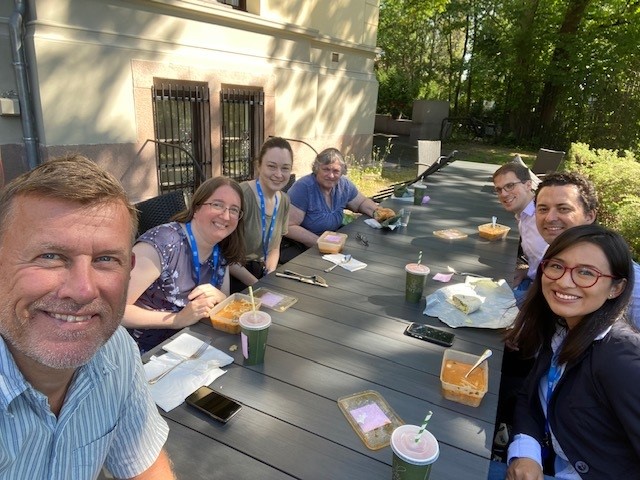 Photo: On the left starting in front, Svenn-Erik Mamelund, Jessica Dimka, Heather Battles and Lisa Sattenspiel. On the right starting in front, Eleniai Damas, Gerardo Chowel and Benjamin Schneider.
In the Social Science Meets Biology: Indigenous People and Severe Influenza Outcomes – CAS project, 15 international researchers with a background in epidemiology, genetics, social sciences and history will study why Indigenous peoples are vulnerable to serious disease during pandemics. PANSOC is the first OsloMet group awarded a research stay at CAS. The selection of CAS research groups follows an extensive review process by international experts, which shows the outstanding international quality of PANSOC's research.