The first CT intervention in work package 2 was carried out at the Danish teacher education at University College Copenhagen (KP) April 23rd, 2022. The intervention was a part of the Danish subject Technology Comprehension, with a focus on computational thinking and digital citizenship.  
Through five lessons in KP's Playlab the intervention comprised both digital and analogue programming exercises. This included among other things a challenge to describe toothbrushing as a series of codes in analogue flowcharts as well as working with interactive storytelling through digital programming in Twine.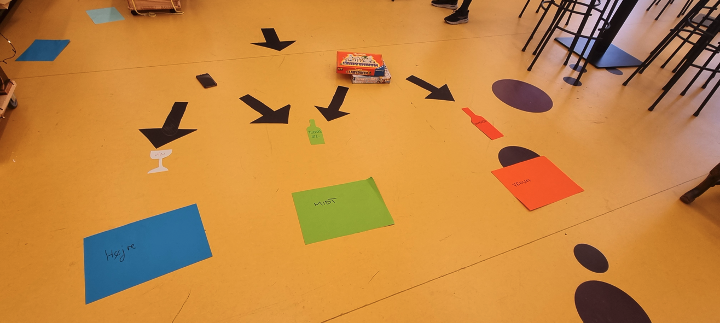 The intervention was studied by Danish and Norwegian researchers from the Mascot project and included participant observations, video observations and interviews with students.